I have already written a few articles about my dad before and will never get tired of sharing stories about him here. After all, I am a proud daughter and will always be proud of him.
But since it's Father's Day today, I'm going to make it simple yet full of heart. Instead of just sharing random stories about him being a good dad, a good provider, a loving husband to my mom, so on and so forth, I'm just going to write him a letter.
Damn! It always makes me cry whenever I think about him. But I will try my best to finish this article and publish it on time.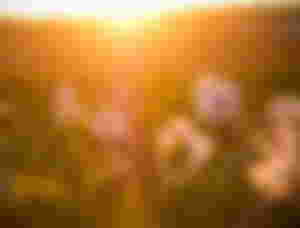 Dear Daddy,
It has been 14 years and 4 days now since you left yet it still feels like it was just yesterday when I had witnessed the worst 5 days of my life.
I have written this part already so if you want to know a full-detailed scenario about how he died, feel free to check it here: A Sad Story
When you left, a part of me has died too. You see, I didn't just lose a father, I also lost my best friend, my comforter, and my protector.
Daddy, today is Father's Day and as I think of you, I remember all the good times we had shared. I guess I was super blessed that in my 19 years of existence, you were always there for me.
I still remember the days when you used to carry me to school because you never allowed me to wear crutches at that time. You were probably worried that I won't manage it walking in crutches with a bunch of kids.
I remember how you got teary-eyed while carrying me to the stage to receive my award during graduation in kindergarten. It was photographed too. I guess I made you so proud on that day that you couldn't contain your happiness seeing me on that graduation toga.
I remember how you were so mad at my teacher after hearing that she had forgotten about me and left the classroom locked while I was still in my seat. Because of this incident, you had no choice but to let me used my crutches at school.
I remember how you were so quiet when I started ranting about my classmates for teasing me being a one-legged-kiddo. You were just listening to my rants, and I thought you didn't care. I was old enough when I realized you were just quiet because deep inside, I know you were hurting too.
I remember when we used to go for a swim, and you encouraged me to learn the basic swimming style so I would at least enjoy the beach. You also taught me how to float even with just one leg, and I enjoyed it so much.
I also remember how we, including mom and brother, enjoyed our hammock-family bonding time. All four of us were chilling and planning about the future. Those were one of my favorite childhood memories, by the way.
Another family bonding we had was gardening. Both you and mom love gardening and while mom loves flowers and plants, you loved planting fruit trees. One of the good perks of having an agriculturist dad.
And how could I forget the days when you used to sing me those old songs you liked to listen to when you were a teenager. Those were also my forever favorite. Then aside from singing me those classic songs, you would also show me your hidden talent in dancing.
You also told me lots of stories about how you and mom met; how your dad used to tell you that education was just a waste of time and still managed to graduate with 2 courses; and your dreams and hopes for us, your children.
You wanted me to become a lawyer, but I chose a different path. Instead, I chose a 2-year computer course because I wanted to avail a scholarship and that's the only way I could do that coz I wasn't smart enough. You know I'm not smart so I didn't want to pursue law coz I don't want to waste your money on anything.
Before I could even pay you for all your sacrifices for me, you left so early. When aunt (my mom's youngest sibling), woke me up crying, I knew right then that you were gone for good. That was the first time my heart was shattered into millions of pieces. It was too broken that it took me years to recover.
I cried so hard that I got no more tears to shed. On that night, you visited me. I didn't know that but cousins felt that you were there. I guess, you were there to check on me and made sure I won't do anything stupid.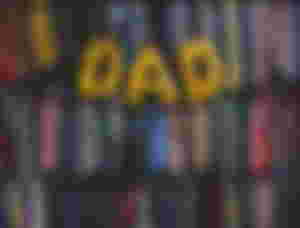 It's been 14 years, Dy, but I still miss you and I always will. Every time I see a complete family, I suddenly remember you. Every time I see an old man, I can't help but cry because that could have been you.
I know this letter is pretty useless coz you won't be able to read it. But I still do believe that you could still hear my heartbeat, and I'm sending this letter to you through prayers.
HAPPY FATHER'S DAY, Dy! Thank you for being my father. Thank you for all the memories, lessons, and everything you have shared with me. Thank you because I know, you were up there also praying for our safety.
I know you're happy because I never saw you sad every time you visited me in my dreams. You were smiling. I hope you'll get to visit me again though. I don't mind if I have to endure the pain again of letting go of you as long as I could have a few moments with you.
I miss you, Dy. Mommy misses you too. We all do. And know that we will forever grateful for all your sacrifices for us. Know that we will always remember you and cherish everything. We love you. I love you. I'll see you when it's my time to fly.
Love you always,
Your princess.
---
Always love your parents. Show them every day how much you are grateful to have them. If saying those 3 words seem too cheesy for you, find other ways to show your love to them.
Never take them for granted. Never make them feel unloved or unappreciated. Do or say what you can today because tomorrow might be a different story. So grab every opportunity you can get to make them feel loved and valued.
To all the fathers and mothers who also work and perform as a father, HAPPY FATHER'S DAY!
---