A Letter For My First Two Furbabies Named KC
I have been a dog lover since I was a child. Perhaps, it runs through our blood coz my father was a dog lover too. We had a dog before, and I think it was a male. That dog was so close to my dad and would follow him wherever he went. I just don't have many memories of that dog, though, as I was just a little kid at that time.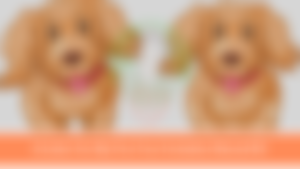 I had my first dog when I was probably 6 years old. That was my first ever and fell in love with her instantly. Unfortunately, she died because of me. Not that I killed her, but I let her out of her leash even though I was forbidden to do that. She was attacked by our neighbor's dog several times, got very sick, and died. That was my first biggest crime as a kid.
When KC died, I adopted one of my neighbor's pups but later on, she took it back. I was heartbroken but what else can I do, he was even not mine. I named him Jason, by the way. But several years after that, my dad brought a new pup, a female one, and so I named her KC, in memory of my first dog. And although I have Kiah, Maki, and Taki now, my first two dogs will always be special to my heart.
So when I got tagged by @ellimacandrea in her article A letter for Ollie, I decided to give tribute to my first two dogs. I have already written several articles for Kiah and the rest, it's about time to share my love for them with the world.
To the first two furbabies that I loved so dearly:
Dear KC the 1st,
The moment that I first saw you, I knew right then that I would love you forever. Despite your small size, you already showed me love big time. You were so tiny and cute, but unfortunately, that was the beginning of your downfall.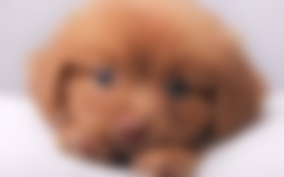 Because mom put you on a leash, you whined every now and then, and your whining would break my heart into pieces. So I would sneak out just to unleash you. As a puppy you were, you got excited and ran outside the house and that was how you got attacked by our neighbor's dogs.
Although you were able to escape away from those dogs, you were already badly bitten. Your poor little body was shaking, and I regretted my action and blamed myself for that. I knew I was the reason for your misfortune that day, and so I told myself not to unleash you ever again, not until you were big enough to handle those dogs. After a few days, your whining broke my heart again. I had tried to resist, but your puppy eyes were begging me to unleash you and as an innocent kid that I was, I did unleash you.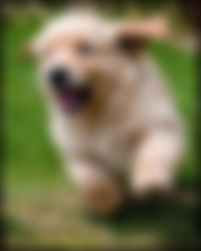 Source: https://i.pinimg.com
I thought you already learned your lesson to never get out of the house again. I thought your first encounter with those dogs would prevent you from going outside, but I was so wrong. The moment I unleashed you, you ran outside as fast as you could. I got panicked and worried at the same that those dogs might see you again. Indeed, they saw you, attacked you again, and this time, you were bitten so badly. You ran back home crying, shaking, and bleeding.
I looked at you in the eye, and that very moment, I knew I already learned my lesson. A few days since that last attack, I went home from school and mom told me that you didn't make it. I cried hard. I felt so guilty for what I did. I blamed myself for your loss.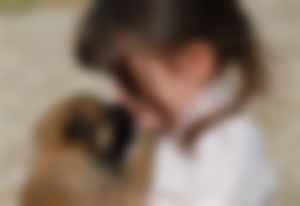 Even though you only lasted for several weeks with us, know that I have loved you. I know it was my fault that you died at a very young age. I was too young to understand the situation. I was too young to resist your whining. I'm so sorry, KC, for we don't have many memories together but know that you will always be in my heart. You will always be my first ever furbaby and the first one that taught me that love, at first sight, is really possible.  

Dear KC the 2nd,
When dad came home with you, I got so excited to finally have another furbaby again. This time, I made a promise to keep you safe and that I don't want you to die young. Because your fur is also brown, I decided to name you after my first furbaby, KC.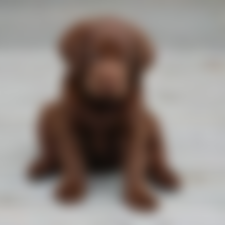 Thankfully, we had so many wonderful memories together. I remembered when you were just a puppy, mom wanted you to learn to be independent at a very young age, so she won't let you sleep inside. Even with my complaints, mom was persistent with her decision not to let you in. But I was stubborn so I would usually wait for them to go to their room and when they do, I snuck you in. The next morning, mom would be so mad after seeing all your sh1ts everywhere.
Although she would let you out every night, I always made sure to let you in whenever they go to bed until mom get tired of the repeated routine. She finally gave up and let you sleep inside. In return, I would wake up early to clean your poops everywhere. A few months later, you started to learn how to wake us up when you wish to do your potty. I was amazed at how smart you were to wake up dad so you could poop outside and came back after.
I remembered how sweet you were that you'd always wanted to accompany me to the highway whenever it was time for me to go to school. I was worried, though, that you might chase the tricycle for me or got hit accidentally. You always came to me and accompanied me whenever I was sad. You were always there to listen and even though you can't talk, I know you have always loved me.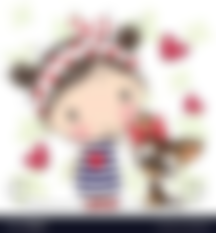 Summertime was the worst season for me and for you as well. That was the time we had to visit our grandparents, and though I wanted to see them, I couldn't be happier knowing that you will be left behind. I always tried to convince mom that I should not go because no one was going to take care of you, but mom was persuasive.
In the end, I had no choice but to come with them. Thankfully, we had relatives living next door, so you won't get starved. Still, whenever it's time for us to go, I could see it in your eyes that you were sad and scared to be left out alone, and that was so heartbreaking for me.
You would run just to chase the tricycle we were at and seeing you like that every time we leave had broken my heart millions of times as well. I would cry in the front seat and wish I could just teleport back to you, but I was still young to be left alone too.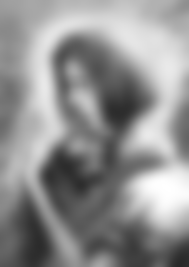 Then when I had to attend college, it was the time that we rarely see each other anymore. At the time, sending images would cost a lot so it was impossible for me to see your latest photos. After 1 year in college, I got bad news from my sister that you already passed away. I cried coz I couldn't even say my goodbyes to you for the last time.

They may be long gone, but both of them will always remain in my heart. They will always have a special place in my heart that no matter how many dogs I have owned, I will never ever forget them until I die. I just hope that one day, when it's my turn to bid goodbye, I will get to see all my furbabies in one place again, so we could all snuggle up together. I bet that would be one of the best things ever for all the furparents out there.
**All photos used were taken from Google.
Entry 12: March 27, 2022
---