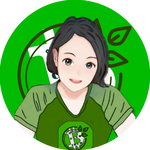 Take note: This is NOT TO BRAG but to INSPIRE.
I started on December 15, 2020, and so far, I have achieved four goals in less than five weeks. If this is your first time reading my article, I suggest you read the articles about my BCH journey first. Check out the below topics for your reference (start from the bottom, though):
I assume you have read some of my articles above. Now, let's proceed. Below are my achievements so far.
$100 BCH on December 25, 2020

$200 BCH on January 4, 2021

$300 BCH on January 10, 2021

$400 BCH on January 20, 2021
Simple. I screenshot a lot. Every time I opened my wallet, see the progress, I screenshot them. I want to document everything I do on this journey. After all, these screenshots are helpful when it comes to monitoring my profits, and in case, there's something goes wrong, I hope I won't have to reach that level.
But since the BCH price is currently down $449 (at the time this article is written), my wallet is not $400 yet. I only have $300-ish, which means the rest are part of the losses. Check out the spreadsheet I made for myself with my basic Excel skills to give you full detail.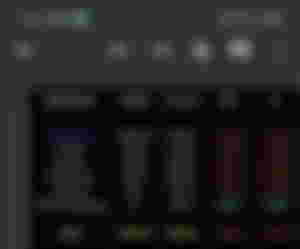 As you can see above, I have a total capital of $430.70, but due to the current price, I only have $349.10 (+9.17) in all. But as soon as the price starts to pump up, I'm sure I can reach $400 again.
Nevertheless, I'm not going to stop right there! I will continue pouring my wallet with BCH because I LOVE BCH! Its transaction fee is too cheap that you can send or swap any time you want without worrying about the charge. This is something we at #Club1BCH loves.
My only sources of BCH are read.cash and noise.cash. These two are my ultimate favorite platforms since I started using them. I earned my BCH through writing articles almost every day on read.cash and always present on noise.cash, making noise while having fun.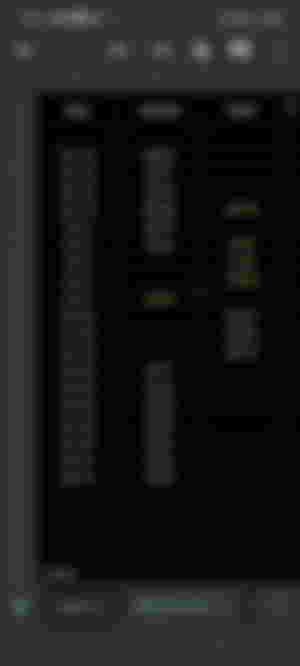 These two are the best since you can earn BCH, which you can then convert into your fiat currency anytime you want while having fun. Unfortunately, some people think earnings on these platforms is as easy as ABC. NO, sorry to break it up to you, but that's not how things work here (both platforms).
Just like any other thing in this world, you need to exert lots of effort to be successful. So whether you are using read.cash or noise.cash, you need to spend some time and be interactive.
Since December 15, 2020, all my read.cash earnings were sent to my Bitcoin.com wallet. Yes, all of it! Wait, not all of it, since some of my read.cash earnings were used for upvotes and sponsorships, but the majority of these earnings are on my Bitcoin.com wallet.
I always track the deposits I made. I wrote them down on a notepad every time I deposit read.cash to Bitcoin.com. During my first few days, whenever I gained a profit, I would take the profit and swap it to USDT. That way, according to my friends/mentors, once the profit was converted to USDT, it won't be affected whenever the price dumps. Plus, you can use that to buy more BCH when the price is low.
I did this strategy for about a week until I was able to secure $20. Then confusion started to kick in! My brain had this other vision like "I should never touch my profit and let it stay with my capital." However, apart of me also told me to "take the profit and use it to buy some more when the right price hits." I was confused. I even asked random people about their opinion. Some would say, "let them stay there," while others would say, "take the profit."
Until the price hit $400. I was tempted to take the profit, but then again, I stood my ground. I told myself not to get tempted whatever happens until the next morning when my brain could no longer take the pressure. And guess what?? I took the profit! And since then, I take my profits - not every $1 gain - but only after hitting the target.
First profit, remember the $20 I mentioned? Well, I took that out from USDT and swapped it again to BCH. I almost earned $5, but I didn't take the profit, so what's left was $3. So from $23 in profit, I was able to secure another one with $25.51. With a total of $49.67 in profit, $49 of that was added to my capital, making it $169.48.
On January 10, 2021, the price went up again, and I was able to secure a total of $55.22. The $39.15 of that was sent to my Binance account, while the $16.07 was sent to Celsius instead of sending to the same wallet. Also, my plan now is to send the profits (with the read. cash investment) to Binance.
To cut it short, I had a total of $104.89 profit with $169.48 capital at that time. Sounds impossible, but it is true! But now, I already have $202.58 in my Bitcoin.com main wallet.
I also used earned a lot on noise.cash. I started on the first day the platform was introduced here. From day one up to now, I have saved $85.77, and all of these are in my Nexo wallet.
This is funny because, to be honest, I have a lot. Check out below:
Bitcoin.com 

Main wallet for HODL using read.cash investment

Personal Money

$1BCH Challenge for one year (inspired by sis, @bbghitte)

I do have extra wallets like BCH JOLLY, Charity Box, Noise.Cash, and soon another one.

Celsius

A portion of my "Main wallet for HODL (using read. cash investment)"

Binance

All my profits from my "Main wallet for HODL using read.cash investment"

Nexo
In short, I have six wallets for HODL/STAKING.
I used Google sheet. Next article, I will share with you my basic formula that you can try at home. The best thing about Google Sheets is that you can update them anywhere. Plus, the spreadsheet is perfect, so you can easily track your BCH. Although I must admit, you still have to input some data manually.
I will keep saving more, which also means that I need to write every day to get more upvotes from the bot and the generous tippers. I also want to match my wallet with the current value of BCH.
For now, I have an overall capital of $430.70 in BCH. What's left in my wallet is only $358.27, but the value of 1BCH (at the time of speaking) is $444.04, which means I need $85.77 to match my wallet to the current value of BCH. So this will be my next goal before February ends.
Use read.cash and noise.cash and follow the rules.

Whether you earn $0.01 or $10, save it.

If you can't save them all, try to save 50%-75% of your earnings.

HODL - but take your profits and leave the capital to your wallet.

Monitor your every step.

Find more sources to earn BCH, like BCH Jolly.

Follow #Club1BCH to learn more.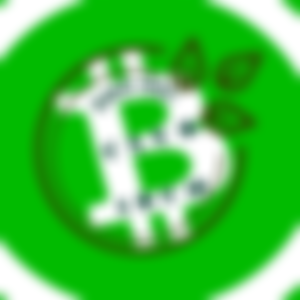 Remember, there is no shortcut in everything. You need to work HARD if you want to reach a certain goal, just like aiming for 1BCH this year. If you don't want to use these platforms, then invest with your own money, which is not a good idea for the beginners. And don't forget to follow #Club1BCH to learn more.
---
**All photos are mine.