---
There are many platforms that people can use to get information, either through offline media such as newspapers or online media such as Google News. But in modern times like today, most people use online media to be able to get information more quickly and easily. They can get the information they need, which is according to their preferences. Users can get news directly on their smartphones or by email by subscribing. This method is considered more efficient than searching for news on online platforms.
However, there is another way that is considered more efficient to get various information faster and according to the category we want, this is Summarizer, a fully automated newspaper that allows users to spend less time reading news. By utilizing intelligent algorithms, Summarizer can provide users with a variety of optimized content that is ready to be read by users.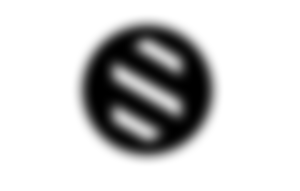 ---
Joe is a professional who often reads the news in online media for his investment purposes. However, oftentimes Joe finds news that is too wordy and has no content, so often Joe has to spend more time to be able to read news on different platforms. This problem is the concern of Summarizer, namely news that is too long-winded and not to the point, which ends up consuming readers' time. Summarizer offers a solution that will make daily news shorter by utilizing intelligent AI. Later this AI will crawl the web for news, summarize them, and then sort them into categories. Then after being sorted and processed, these news stories will be displayed to readers in a form that is much easier to understand and shorter, compared to the original post. With a solution like this, users can immediately read the news, without the need to spend a lot of time.
Another advantage of Summarizer is that the interface of Summarizer is very user-friendly and modern with dark & ​​light modes, which are optimized for the speed and convenience of the reader. So that readers can continue reading without being disturbed by content or advertisements that are not important.

---
Summarizer is a platform that utilizes AI to summarize daily news for users all over the world. With the family of bots, Summarizer will crawl the web for news, process it, and deliver it to users through a modern and clean interface. But that's not all, there are several other features of Summarizer:
AI-Powered: By utilizing intelligent AI, Summarizer will make daily news shorter and easier for users to read. Summarizer uses TextRank to optimize news content.

Elegant and Fast: The appearance of Summarizer is adjusted and designed in a modern and fast manner so that readers can feel comfortable when reading the news and not be distracted by content that is not important.

Telegram support: With a telegram bot, Summarizer can send the news to users via telegram quickly.

No Payment Required: Users can enjoy daily news without paying even 1 dollar. All users need is to hold the $SMR token and they can enjoy the content for free.

Privacy: Unlike other news platforms, Summarizer does not have a tracking code that will monitor what users read. On the contrary, Summarizer ensures that user privacy is completely secure.

---
As explained earlier, to be able to use Summarizer all users need is to hold an SMR token, and then they can enjoy a lot of news on Summarizer. SMR itself is a native token from Summarizer launched on the BSC platform which will serve as a utility token. SMR tokens will be distributed in 3 phases, the first is through Private Sale, Public Sale, and IDO on PancakeSwap. The advantage of participating in a private sale is that users can get a lower price than in a public sale and IDO.

---
Summarizer was launched with in-depth development and research. The team also has a clear roadmap regarding Summarizer in the future. It is planned that Summarizer will be developed starting from implementing TextRank and designing the interface of Summarizer. Then the team will start developing a bots army and integrate the platform with the SMR Token so that it can be used by users. And the team will start developing the Summarizer application for the Android and iOS platforms, so that users can access Summarizer more easily through their smartphones. And then the team will carry out aggressive marketing and audits by TechRate to convince users that the code developed by the Summarizer team is really safe. Then finally the Summarizer team will list on CoinMarketCap, PancakeSwap, and several other exchanges.
---
Sometimes online news platforms write news that is too long and not to the point, which makes readers have to spend more time to be able to read the news. Of course, this is for most people this is a bit annoying, especially for those who have limited time. And Summarizer is here as a platform that will sum up daily news, and make it shorter and easier for users to read. Summarizer works with bots that will crawl the web for news, summarize them, and then sort them into categories. In this way, Summarizer can deliver news stories to users in a shorter and easier to understand way and users can spend less time reading news from their various devices.

---
WEB: https://summarizer.co/
TWITTER: https://twitter.com/SummarizerC
FACEBOOK: https://www.facebook.com/Summarizer-100158469034381/