---
Now content creators don't have to worry and bother to be able to sell their digital content, through the NFT marketplace, content creators can issue and trade their own NFT tokens easily and safely around the world. In the NFT marketplace, content creators and collectors can trade without going through a third party, where the proceeds from the sale of tokens will be directly received by the token owner. Thus, it can increase the income of content creators.
Seeing the development of the NFT sector, SOCIAL NFT is moved to become an NFT-based social media platform, which allows people to create digital collectibles of their liking. Here everyone globally can register and create their own NFT token or buy & sell digital items. SOCIAL NFT has various features that allow content creators and token owners to benefit from their NFT tokens. And it is secured by blockchain technology, so duplication and hacking are not possible.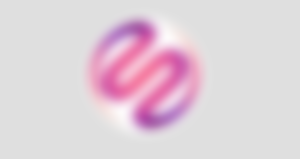 ---
Social media is a platform where people can share their content or interact with other users. But along with the development of technology, now social media is not only a platform to interact, but also as a platform that can provide users with income. This is what SOCIAL NFT is trying to offer, which is a platform where individuals can create digital collectibles of their likes that are secured by a blockchain-based on the BSC BEP 721 protocol. SOCIAL NFT enables users globally to easily register and issue their own NFT tokens through a user-friendly interface. Here users can find NFT tokens from their idols. Users can directly sell their NFT tokens if they wish. Here users who want to become collectors can start to collect and build their own SOCIAL book.
SOCIAL NFT works by being a medium that allows influencers, celebrities, or others to upload their digital items and then see them traded freely with other users. This allows content creators to earn a profit commensurate with their work.
---
SOCIAL NFT is a social media platform based on the BSC BEP 721 protocol that allows users globally to create, buy, or sell NFT tokens. Because it is based on Binance Smart Chain, SOCIAL NFT offers users a better experience, where users can make transactions faster, safer, with lower costs, because as we know BSC is one of the best chain technologies on the market today, and SOCIAL NFT is proud to be able to adopt this technology. But that's not all, there are several other features of SOCIAL NFT:
Full Control: SOCIAL NFT gives users full control over their digital assets. SOCIAL NFT provides one account that users can use to manage all their digital items, which is secure and can be accessed from any device.

Rewards: SOCIAL NFT rewards users for their activities. The more active the user, the greater the rewards they will receive.

Collect: SOCIAL NFT makes it easy for users to collect digital items from their favorite social media personality and store them in their SOCIAL Book.

UX and UI: SOCIAL NFT has a modern, clean and responsive interface, where users can navigate easily and quickly.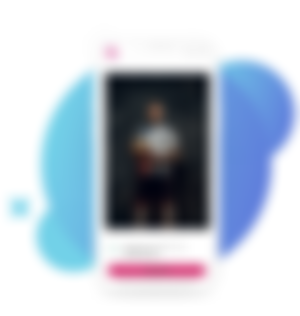 ---
SNFT is a native token launched by the SOCIAL NFT platform and will serve as a utility and governance token. SOCIAL NFT token based on Binance BEP-20 with a total supply of 964,288,953 SNFT. The use of SNFT is mainly for payment and governance tokens, but SNFT tokens will also be used as rewards for users, network fees, fees, and membership, so it can be said that SNFT is a token that will support the operations of the SOCIAL NFT platform.

---
The team from SOCIAL NFT started this project by seeing the trend of NFT which has increased significantly in recent times. According to a report from DappRadar, it predicts that the NFT sector will experience significant development as it is driven by the development of the digital and crypto sectors. So SOCIAL NFT is confident about launching this project. And then SOCIAL NFT will start a partnership with several parties so that SOCIAL NFT can be known more widely.
After that, SOCIAL NFT will carry out the development of a mobile application, so that users can more freely access SOCIAL NFT from their devices. Then SOCIAL NFT will focus on several things such as social media items, upgrading features and services, and expanding the SOCIAL NFT platform.

---
According to a report from DappRadar, in the NFT sector, there is an increase in terms of trade volume and monthly active visitors, which indicates that users are interested in the NFT sector. And SOCIAL NFT is here as a BNB-based NFT social media platform that allows users from all over the world to create, buy, and sell digital items. SOCIAL NFT allows influencers, celebrities, or others to upload, mint, and earn money from their digital content. Here users can also become collectors of digital items from their favorite social media personalities. This is a social media NFT platform that allows everyone to easily and securely create, buy, and sell NFT tokens.

---
WEB: https://socialnft.market/
TWITTER: https://twitter.com/NftSocial
FACEBOOK: https://www.facebook.com/Social-NFT-Marketplace-107634801407846