---
The presence of decentralized finance on the crypto market has proven that cryptocurrency can be implemented in more complex financial systems. The decentralized finance protocol, or commonly known as DeFi, allows users to access various decentralized profit services, such as staking, yield farming, token swap, and loan/borrowing. It is a decentralized financial protocol that allows users to maximize their profit on the cryptocurrency market.
Rain.credit is a platform that focuses on improving lending services on the DeFi platform by becoming a platform that will provide a credit rating on the user's address. This is a non-custodial Off-Chain Data Analytics Oracle Aggregator that will provide the information needed to make the lending process less collateral and less risky.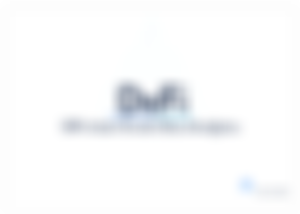 ---
One of the features of the decentralized finance platform is that it allows users to lend or become borrowers with collateral. Later the platform will process requests from borrowers and if approved, the borrowers can get their loans. However, usually, borrowers are required to provide collateral that is greater than the amount of money they borrow. Not only that, but the DeFi platform also has to take various considerations before granting loans, but since the platform that provides information on user reputation does not exist, the DeFi platform has to go the extra mile to investigate borrower data.
Rain.credit exists as Off-Chain Oracle Analytics Aggregation for On-Chain Trust on Binance Smart Chain. The solution provided by Rain.credit is to provide reliable data on user addresses so that the loan process can be carried out with lower risks and with less collateral. Rain.credit will access and use the history of your Ethereum address to provide the lending platform with reliable information so that the lending platform can consider loan applications and borrowers can borrow with lower collateral.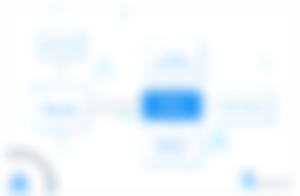 ---
Rain.credit is off-chain oracle analytics to provide on-chain protocols with trust data that will support the lending platform in loan applications. By utilizing the history from the ethereum address, Rain.credit will provide the information needed to streamline the loan process and reduce risk. In this way, the lending platform does not need to do extra things in investigating borrower accounts and borrowers can borrow with lower collateral.
The Rain.credit ecosystem will operate transparently, between lenders and borrowers will work together to create a safe and reliable ecosystem. Users who offer information on their transactions can borrow with less collateral than those who don't. Plus users who provide this information can get access to $ RAIN tokens.
The point is that Rain.credit takes the opportunity to create an ecosystem where lenders and borrowers can benefit from each other - a platform with an incentive program that affects the user's credit score and maximizes borrowing while gaining access to additional digital assets.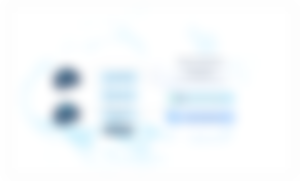 ---
$RAIN is a token launched by Rain.credit which will serve as payment and incentive on the platform. $RAIN is a BNB-20 based token with a supply of up to $ 800,000 RAIN. $RAIN has an important role in supporting the operations of the Rain.credit platform. Users can get $RAIN tokens through available exchanges.
---
The DeFi protocol allows loans to global crypto users. By using a loan platform, crypto users can get loans with collateral for their various needs. However, the loan process is usually complex and borrowers are usually required to provide more collateral than the amount they borrow. And Rain.Credit takes this opportunity to become Off-Chain Oracle Analytics Aggregation for On-Chain Trust on Binance Smart Chain. The solution provided by Rain.Credit on-chain protocols with trust data which will help the loan platform in loan applications. Borrowers can provide information related to their transactions and receive incentives according to their contribution and lower collateral on their loan application. This innovative Rain.Credit solution is immensely beneficial to today's crypto lending ecosystem.

WEB: https://rain.credit/
TELEGRAM: https://t.me/joinchat/UqEl0GyJZ4WkDUWR
TWITTER: https://twitter.com/rain_credit
MEDIUM: https://rain-credit.medium.com/