PumSwap is a DEX Exchanger with 3 Chains
DEX is a platform that makes it easy for crypto users to exchange crypto. By using the DEX platform users can not only exchange crypto, but they can also stake, farm, participate in lotteries, collect NFT, etc. In the future, as the crypto market develops, the DEX platform will also grow, which makes the DEX platform more attractive to crypto users globally.
Seeing the growing crypto market and more and more people starting to use the DEX platform, PumSwap was launched to become a DEX platform that in the future will serve the various needs of crypto users globally. Building on BSC, ETH, and OkexChain, PumSwap will offer users a more flexible and modern DEX platform, which can handle a larger user base and this will make PumSwap even more attractive in the eyes of crypto users globally.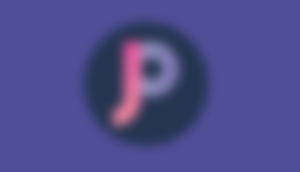 ---
As it is known that in the crypto market there are many chains that each offer their own features and advantages. However, the increasing number of chains in the crypto market, also creates new problems, because most platforms only support one chain which is not flexible for most users. For example, on platforms like PancakeSwap that support the BSC chain, users cannot trade ETH-based tokens on this platform. But fortunately, there is now a bridge solution, which will enable cross-chain trading. And that is what PumSwap, a DEX platform has to offer, supports 3 chains at once namely Binance Smart Chain, Ethereum & OkexChain Network. PumSwap is claimed to be the perfect ecosystem for automated liquidity which will make it easier for users to make cross-chain trades more easily and securely. In the future, PumSwap will support 3 types of switching networks on Mainnet, which will make PumSwap's user base larger than the DEX platform which only supports 1 chain.
PumSwap is the perfect ecosystem for DEX trading because apart from supporting 3 chains, it also provides an easy-to-use interface for users of all levels. So that by using PumSwap, users will have no difficulty in their trading.

---
PumSwap is a DEX platform that supports 3 chains, namely BSC, ETH, and the OkexChain network. The features offered by PumSwap enable users to be able to trade DEX more easily, quickly, and securely, regardless of their chain. Users will be able to experience the best in DEX trading using the PumSwap platform. But that's not all, there are several other features of PumSwap:
World Wide Platform: PumSwap is a DEX platform that users globally can use for their crypto exchange. Users can use PumSwap services via a decentralized blockchain worldwide and from anywhere in the world.

Safe Transactions: Users can make transactions more secure through the BEP20-Binance Smart Chain Network with KIP20-OkayxChain Mainnet Network, or ETH. However, if users prefer low transaction fees, they can choose to use the BSC or OkexChain network.

Digital Payment Ecosystems: P2P digital payment ecosystem that allows user transactions to be more secure and fast. It also enables a strong & secure digital currencies wallet as well as a Third-party Payment ecosystem for transaction methods.

No KYC or SignUp: users don't need to KYC or signup if they want to use PumSwap, they just need to connect their wallet and start using the service easily and securely.

---
As a DEX platform of course PumSwap will launch a cryptocurrency that will facilitate user transactions on the platform. PumSwap platform allows users to be able to get these tokens through supported exchanges. These coins, known as the PUM token are tokens that can be used by users for various things, such as payments, fees, investments, etc. This is the native token of PumSwap which in the future will support the operation and development of the platform.

---
It would be great if a DEX platform supports more than chains because users can use more chains for their trading and their trading can be smoother and hassle-free. And PumSwap is here as a DEX platform that supports 3 different types of blockchain binance smart chains, ethereum & okexchain networks. Supporting 3 chains makes the user's trading experience smoother and hassle-free. Users can trade DEX according to the chain they want, if they want more secure they can use ETH, or if they want lower fees they can use BSC or OkexChain. PumSwap aims to become a DEX platform that will serve DEX trading users globally more easily, securely, and with low fees.

---
WEB: https://pumswap.org/