Dogecoin is a meme coin launched by Billy Markus and Jackson Palmer in 2013 as a response to the Bitcoin trend of that year. Since its launch, Dogecoin has not developed much and most crypto users only think of it as a joke inspired coin or commonly referred to as a meme coin. But in early 2021, the price of Dogecoin increased significantly even up to 500% within one day. This is all because several crypto groups are buying Dogecoin in bulk and billionaire Elon Musk in particular frequently tweets about Dogecoin on his account. This is what causes the price of Dogecoin to increase significantly.
No one thought that Dogecoin which is a meme coin in price could increase significantly in just a few months. This became an inspiration for a group of people to be able to launch a meme token which was inspired by the internet meme Popcat. This is the POPCAT token, a BSC based meme token that has a unique ecosystem and reward system. POPCAT is different from other meme tokens that have no future, POPCAT has a professional team and a mechanism that keeps the base price of the token stable and even increases in the future.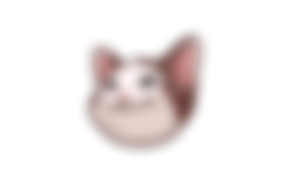 ---
Dogecoin is an example of a successful meme coin in today's market. If we look deeper, there are many meme coins that are popular in the market today, for example like Shiba Inu and Mona coins. Nowadays meme coin is quite popular among crypto users, this is because the current meme coin has an innovative and profitable mechanism for its users. Especially since the launch of the Binance Smart Chain protocol, more and more meme coins are circulating in the market. By holding meme tokens, such as Shiba Inu, users can have the opportunity to buy tokens at low prices and sell them at high prices. And that's not all, there are still some advantages to holding meme tokens. Therefore POPCAT was launched to be able to enliven the crypto market and become a meme token that users can rely on. POPCAT has a unique ecosystem and reward system, which allows its value to continue to increase and rewards its holders with instant BUSD.
Unlike other meme tokens, POPCAT has a professional team that develops an NFT market and a unique and funny game that will reward participants with BNB dan BUSD, as well as a buy-back and burn mechanism that will burn 2% of each transaction. With a solution like this, POPCAT is optimistic that it can become a successful meme token.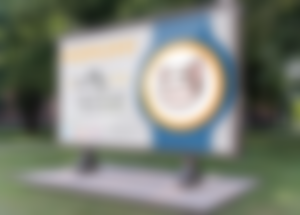 ---
POPCAT is a meme token developed by a professional team that has a unique ecosystem and unique reward program. The features offered by POPCAT enable users to be able to hold tokens and get instant rewards in the form of BUSD for every transaction on POPCAT. This reward is obtained from 5% of each transaction and convert to BUSD. And not only that, there are several other features of POPCAT:
Buy-Back and Burn: The buyback and burn mechanism is set automatically by the contract for each transaction. The plan is that 2% of each transaction will be bought back and then sent to the burn wallet. In this way, the supply of POPCAT will continue to decrease which makes the base price stronger.

Anti-Panic Sell: A system that will protect holders from panic selling. This system only works when a panic sell occurs and then this system will buy back tokens 2 times more than usual and this can be continuously improved by the team.

Gaming Rewards: Game platform developed to be a gaming platform for users. Players will get rewards in the form of BUSD and BNB when they play.
---
POPCAT was launched under the name PCAT. The PCAT token will be launched on the Binance Network with BEP-20 protocols and will serve as a utility token, this means that the PCAT token will be used as transactions, investments and rewards for users. The PCAT token has a buy-back and burns mechanism which makes the PCAT supply continue to decrease with the number of transactions. This means that the rarity of the PCAT token will increase and this will affect its price. To be able to get PCAT tokens, users can buy PCAT tokens on PancakeSwap.

---
Meme coin is currently trending among crypto users. This is because most of today's meme coins can benefit crypto users with the various solutions they offer. And POPCAT is here as a meme token with a unique ecosystem and reward system. POPCAT allows users to gain access to quality meme tokens that have the potential to grow. POPCAT will reward its holders in the form of BUSD which is converted from 5% of each transaction. POPCAT also has a buyback and burn mechanism which automatically buys tokens and burns them, this will reduce the supply of POPCAT. And also the user will be protected by an anti-panic sell mechanism which will make people who sell POPCAT regret because this mechanism will keep the POPCAT price stable. POPCAT has a goal to become the next successful meme token in the crypto market.

---
WEB: https://popcat.cc/
TWITTER: https://twitter.com/Popcat_Token