---
Cryptocurrencies have experienced significant developments in recent years. All of this is inseparable from the role of crypto users who continue to be active in supporting the mass adoption of cryptocurrencies in everyday life. Moreover, the cryptocurrency market offers high returns, even though it is at risk that crypto users still invest in the crypto market. But despite all that, the features offered by cryptocurrencies such as faster, safer, anonymous, decentralized, and borderless transactions are the main reasons people adopt cryptocurrencies.
The development of the cryptocurrency market has spurred many platforms to launch their cryptocurrencies, one of which is Ninjacoin, this is an anonymous mineable cryptocurrency that allows users to own cryptocurrencies with high privacy. Ninjacoin is a cryptocurrency focused on privacy and private transactions, only users can see their money. With Ninjacoin, users can make transactions or mining cryptocurrencies faster and with high privacy.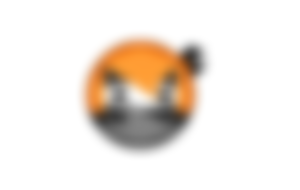 ---
Bitcoin was originally designed using blockchain technology to make it easier for people to transact quickly, securely, and transparently. Everyone can see the details of an address clearly, such as the number of digital assets, transaction times, etc. through the explorer. But not everyone is comfortable when other people see the number of their digital assets, even though the identity of the wallet owner is not exposed, but still many people want to cover the number of their digital assets. This is the concern of Ninjacoin, where people can own cryptocurrency, but only the wallet owner knows the amount of their money. Ninjacoin is a digital decentralized cryptocurrency focused on privacy and private transactions. With Ninjacoin users can own cryptocurrency without anyone knowing how much digital assets they have.
Not only that, Ninjacoin is a cryptocurrency that allows faster and safer transactions through the blockchain network. So that users can make transactions with other users without worrying or other problems.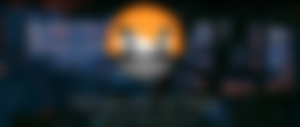 ---
Ninjacoin is a cryptocurrency that focuses on the privacy and security of users' assets. Users can own digital assets without the user knowing the amount. With this, users are free and comfortable in owning cryptocurrency without other people knowing the number of assets they have. But that's not all, there are several other features of Ninjacoin:
Wallet: Ninjacoin is available on multiple platforms such as Apple, Windows, Linux, and Android. With this users can access their assets from any device.

Restore: For each wallet provided by Ninjacoin, users can delete it and then restore it with their view key and spend key.

Fast: Ninjacoin is a fast cryptocurrency because Ninjacoin block time is only 30 seconds.

Privacy: Like Monero, Ninjacoin is a cryptocurrency that puts privacy first. Every transaction only the wallet owner knows, other users can't see it.

Easy To Mine: Ninjacoin provides applications such as NinjaMiner or NinjaRig Miner for PC and Web miner for Smartphone to make it easier for users to be able to mine Ninjacoin.

---
Ninjacoin or abbreviated as NINJA is a PoW-based cryptocurrency just like Bitcoin, Bitcoin cash, or other coins that people can mine. NINJA is based on Ninjacoin Blockchain with a total supply of 1,000,000,000 NINJA Coins. By owning a NINJA token, users will get several benefits such as fast transactions, privacy, increased token value, etc. Users can get NINJA coins via exchanges supported by Ninjacoin, such as Bololex, BTCsquare, ATAIX, or mining them through the mining application provided by Ninjacoin.
---
Ninjacoin started this project with blockchain technology development, building the website, setting up social media profiles, mining, explorer. After Ninjacoin is successful at these stages, the team will start working with several exchanges to conduct token sales.
After a successful token sale, Ninjacoin will carry out marketing, campaigns, development, and improvements to several features, and platform expansion. All of this can happen if Ninjacoin gets support from users and token holders, who have a big role in the sustainability of the platform.
---
Cryptocurrencies were originally designed to be blockchain-based, where people could send transactions quickly and securely. But other people can see how many transactions or the number of assets an address has through explorer, and not everyone wants others to be able to see the details of their transactions or wallet. And Ninjacoin is here as a digital decentralized cryptocurrency focused on privacy and private transactions. With Ninjacoin, users can own cryptocurrencies securely, only users know their transactions and money, others cannot see details of transactions or wallets except the wallet owner. Ninjacoin is available on several platforms such as Windows, Apple, etc., and can be mined easily through mining applications provided via smartphones or PCs. Ninjacoin is a cryptocurrency that focuses on speed, security, and above all privacy for users.

---
WEB: https://ninjacoin.org/
TWITTER: https://twitter.com/ninjacoin_org
FACEBOOK: https://www.facebook.com/Ninja-Coin-827052184335591