Binance smart chain is a blockchain technology developed by Binance to address various issues on the Ethereum network. BSC is claimed to be faster, efficient, secure, and low in fees compared to Ethereum, especially for the DeFi platform, BSC is a blockchain technology specifically for the DeFi platform. But not only BSC, now we know Polygon which is claimed to be 500 times faster than Ethereum and has lower fees than BSC, this is the reason why Polygon is touted as the blockchain of the future.
Looking at the development of BSC and Polygon, we can see that these two blockchain technologies will be widely used in the future. Thus MegaBsc was launched as the first DeFi project to be built on the BSC and Polygon networks. MegaBsc provides users with various DeFi features that they can use to optimize their investment, earn passive income, or do other purposes.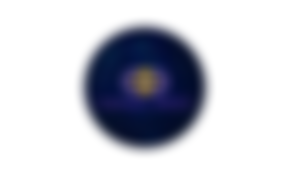 ---
BSC and Polygon are blockchain technologies that were launched to solve various problems on the Ethereum network. Because on the Ethereum network there are many problems that make this network unstable and not scalable. Especially for fees, the Ethereum network currently charges quite high fees for transactions and the process is not fast enough. Therefore, blockchain technologies such as BSC and Polygon are expected to be a solution to these problems. Seeing the increasing number of BSC and Polygon users, MegaBsc wants to present a hybrid DeFi alliance project that will be built on these two networks. Later MegaBsc will provide various DeFi features which will facilitate various user needs, such as token swap, farming, staking, launchpad, etc. It is hoped that with the presence of MegaBsc, it can become a comprehensive DeFi platform that will provide a DeFi platform that is safe, fast, and reliable for users.
MegaBsc was developed by a professional and experienced team who are well versed in blockchain and crypto markets. Here users can utilize the automated strategies, pools and other yield opportunities to optimize their income quickly without any problems.

---
MegaBsc is a DeFi platform built on 2 networks that allow users to access various DeFi features quickly and securely. For example, here users can swap their tokens with other cryptocurrencies with high liquidity. But that's not all, there are several other DeFi features from MegaBsc:
Farming: Users can become liquidity providers and get rewarded in Meg tokens or other tokens for their participation.

Staking: Users who want to earn passive income can stake their meg tokens to get rewards for their participation.

Referrals: MegaBsc provides an opportunity for users to be able to spread referral links and in return, users will get rewards for their efforts.

Leveraged Yield Farming: Users can leverage their yield farming position to get bigger rewards.

Launchpad: A launchpad platform that project owners can use to launch their tokens. This is a unique launchpad for the potential projects to hit the Crypto Market.

Exchange: An exchange platform that allows users to trade crypto with a 0.2% trading fee.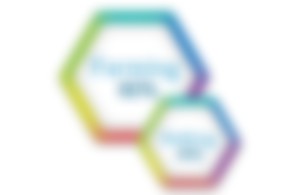 ---
MegaBsc has a native token launched under the name MEG. The MEG token will be launched on the Binance Network with BEP-20 protocols and will serve as a utility token, this means the MEG token will be used as fees, rewards and tokens for staking. MEG token has a deflationary mechanism where the supply of this token will continue to decrease with each transaction so that the price will be stable or increase. To be able to get MEG tokens, users can buy MEG tokens on the MegaBsc website directly.

---
In the future, BSC and Polygon will be widely used by global crypto users because their features are considered very innovative and profitable for crypto users. And MegaBsc is here as a DeFi platform to be built on BSC and Polygon networks. MegaBsc is the first project to build the Hybrid Defi Alliance architecture on these two networks, so the performance and security of MegaBsc cannot be doubted. Here users can access various features to optimize their income, swap tokens, or other purposes easily, quickly, and safely. MegaBsc aims to be able to present users with a comprehensive DeFi platform that will allow users to use various DeFi features without any burden or problems.

---
WEB: https://megabsc.finance/
TWITTER: https://twitter.com/bsc_mega
FACEBOOK: https://www.facebook.com/MegaBsc-106654941690338