---
Since the development of the internet in the late 90s, many digital platforms have emerged and offered their services to the wider community. An example is Google. With Google, one can search for anything on the Internet. Google offers internet search services that make it very easy for people. With the increasing number of global internet users, making businesses adapt and starting to use digital platforms to develop their business, one of the digital platforms that help businesses to popularize their company is Google. With the help of digital platforms, businesses can popularize and reach more customers. Digital platforms are considered very easy and efficient to reach more people. So that the role of digital platforms today is very important to promote a business or product.
This is also offered by DigitalFlyer, this is a platform that allows you to be able to connect customers to their chosen service provider or product. Unlike other digital platforms that focus on marketing a business or product, DigitalFlyer focuses more on business-to-consumer (B2C), as well as business-to-business (B2B). And to make it easier for users to make transactions, DigitalFlyer is supported by the Community Business Token or abbreviated as CBT. This is a cryptocurrency that allows people to transact more easily and safely.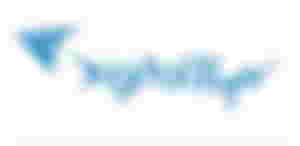 ---
Before we discuss more about CBT, it is better if we get to know DigitalFlyer, which is a platform that introduces Community Business Tokens. DigitalFlyer is a platform that allows you to find businesses throughout South Africa. Starting from plumber to manufacturer, you can find it on DigitalFlyer. DigitalFlyer is a solution for those of you who want to find the business or service you need quickly and easily. Or businesses looking to promote their services.
And to respond to technological developments and at the same time to facilitate user transactions, DigitalFlyer introduced the Community Business Token, which is a transparent and stable trading platform for businesses and customers. CBT will later serve as a tradeable coin for goods and services in the DigitalFlyer. Ethereum ERC-20 based CBT which is the same as other cryptocurrencies that can be traded on the exchange platform. Thus, through CBT, transactions between business to business or with their customers can be done more safely and quickly.
---
The Community Business Token support for DigitalFlyer, allows businesses to complete transactions with lower fees and charges no extra monthly subscription fees. CBT provides a transparent and stable trading platform for businesses and customers. Together with CBT, DigitalFlyer is not just an ordinary business listing or marketplace, but an innovative and reliable platform. Following are the features of the CBT:
Community Projects: CBT funding is a platform that supports the development of community projects, such as children's schooling, community support, community health, and entrepreneurial skilling.

Business and Marketing Platform: CBT is not just a design, but a project that is already in progress, has the infrastructure, and will develop in the future.

Giving back from the word GO: CBT's referral bonus structure allows users to be able to refer people and get CBT tokens from their referrals.

---
As previously explained, CBT is a token introduced by DigitalFlyer. Later CBT will serve as payment and support the operations of DigitalFlyer. Ethereum ERC-20 based CBT which has a supply limit of 70 Billion tokens. You can get CBT tokens through a token sale program that the CBT platform plans to host. Following are the details of the CBT token:
Name of the coin: Community Business Token
Currency Symbol: CBT
Pre-ICO sale bonus: 40% to be allocated between 23rd of February 2020 and 29th of February 2020
ICO CBT price: 1 CBT = $ 0.003
Maximum CBT's available: 70 Billion
Maximum CBT's for sale: 50 Billion
---
Digital platforms like Google make it easy for businesses to market their products or business. With the help of digital platforms, businesses can reach more customers and expand their market. With the help of DigitalFlyer, enabling businesses to be able to market their products and services, expand their market, and reach more customers with various innovative DigitalFlyer features. With the help of DigitalFlyer, users can search for various businesses and services they need. Coupled with support from the Community Business Token, it allows businesses to complete transactions safely, quickly, easily, and with low fees.
WEB: https://www.communitybusinesstoken.com/
TELEGRAM: https://t.me/joinchat/AAAAAFA6zv83k1m9nKmHVw
TWITTER: https://twitter.com/business_token
FACEBOOK: https://www.facebook.com/communitybusinesstoken/