The launchpad platform is one of the innovations presented by the decentralized finance protocol which makes it easier for project owners to get liquidity for their projects. The launchpad platform also makes it easy for crypto investors to invest in potential projects and profit from them easily and quickly. Because of the convenience offered by the launchpad platform, it is not surprising that nowadays many crypto projects are selling tokens through the launchpad platform.
Due to the increasing interest in the launchpad platform, many DeFi platforms now offer launchpad features to users. One of the popular launchpad platforms is PancakeSwap, this platform offers many launchpools with attractive rewards that users can choose from. Just like PancakeSwap, Coinxpad is a launchpad platform that allows project owners to get liquidity for their projects and crypto users to invest in various potential crypt projects. Coinxpad is a safe place for investors and crypto innovative projects because Coinxpad has strict evaluations before the project is listed and the operations of Coinxpad are also audited by a team of blockchain experts so that the operations of Coinxpad are completely safe and secure.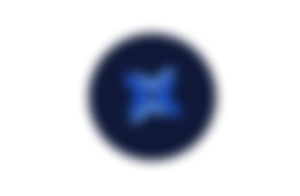 ---
Now it is not too difficult for project owners to be able to get liquidity for their projects. Through the Launchpad platform, they can do token sales in a simple and easy way. If their project has been evaluated by the launchpad platform and is suitable for launching their own launchpools, then project owners can get liquidity directly from potential crypto investors. And crypto investors can also invest more securely and profitably because usually projects that have passed the evaluation stage and can launch their own launchpools are projects that have the potential to grow in the future. This is the solution offered by Coinxpad, the launchpad platform which will connect crypto projects with potential investors in the easiest and most secure way. Crypto projects can apply for launch on Coinxpad and once they pass the evaluation and pass, then they can get liquidity for their project. And potential investors can find launchpools of the best crypto projects that offer attractive rewards. In this way, between investors and owners of crypto projects will be mutually beneficial.
Users don't have to worry about the security of Coinxpad, because Coinxpad is a secure platform to access and blockchain-based which does not allow manipulation or hacking. Moreover, Coinxpad has an audit team which is blockchain experts who will monitor Coinxpad operations.

---
Coinxpad is a launchpad platform that connects crypto projects and potential investors in an easy and secure way. The features offered by Coinxpad enable users to find various potential crypto projects and invest directly without going through intermediaries or third parties. Because Coinxpad is a multiple-chain launchpad, this means that investments can be made across all the blockchain networks. But that's not all, there are several other features of Coinxpad:
Safer Investing: All projects on Coinxpad have passed the evaluation process and have been audited. This is to assure investors that these projects will not be scams or rugs.

Smart Investing: Small and large holders can invest in quality projects smarter with the Coinxpad two-round system and max cap allocation for each IDO.

Liquidity Locked: Coinxpad uses Unicrypt to lock most of the initial liquidity provided and will be monitored and audited directly by a professional audit team.

USDT paid Automatically: To make it easier for users to claim rewards, Coinxpad will send rewards automatically to users' wallets every 60 mins without fees.

5% redistributed in USDT: All CXPAD holders with a minimum of 200000 tokens will get rewards from 5% of every transaction.

3% Auto Liquidity Pool: To increase the base price of CXPAD tokens, 3% of every transaction will be allocated to the pool in PancakeSwap.

2% Marketing: And 2% of each transaction will be allocated for marketing campaigns and platform development.

---
Coinxpad has a native token launched under the name CXPAD. The CXPAD token will be launched on the Binance Network with BEP-20 protocols with a total supply of 100,000,000,000 CXPAD. The CXPAD token will be used mostly for transactions, rewards, and to participate in LP staking. Users need CXPAD tokens to be able to use the Coinxpad platform because CXPAD tokens are the main payment on the platform. To be able to get CXPAD tokens, users can buy CXPAD tokens on PancakeSwap.

---
The launchpad platform really helps project owners to get access to potential crypto investors because the launchpad platform bridges crypto investors to be able to invest in potential projects easily and securely. And Coinxpad is here as a launchpad platform that will help crypto projects to get liquidity for their projects easily. Coinxpad will bridge potential investors and crypto projects and enable the creation of a healthy and easy investment environment. Users don't have to worry about security because all crypto projects on Coinxpad have passed the evaluation and Coinxpad operations are also audited by blockchain professionals, so users can directly invest their assets in the launchpools of their choice without worrying about scams or rugs. Coinxpad aims to be the first Cex / Dex Multi-chain that will bridge potential investors and global crypto projects easily and securely.

---
WEB: https://coinxpad.io/
TWITTER: https://twitter.com/coinxpad