Bitcoin 2.0 is a New Cryptocurrency Which Will Innovate Payment Systems Globally
In recent months the crypto world has grown quite significantly. This is because it is driven by several things, one of which is that cryptocurrencies offer various features which are better than what fiat currencies offer. The various features offered by cryptocurrencies not only make it easier for people to transact more securely and easily but can also create a real economic system that will empower all participants. So that cryptocurrency is very suitable as a digital currency that will replace the role of fiat currency.
The development of cryptocurrencies is inevitable, and in the future, this digital asset will continue to grow and reach more people globally. And because of this, Bitcoin 2.0 was launched to become a cryptocurrency that will support user transactions globally. With the various features provided by Bitcoin 2.0, it allows people to be able to make transactions quickly, securely, and at lower costs.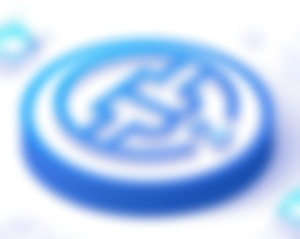 ---
As we know that currently in the crypto market there are many cryptocurrencies launched with their respective features and advantages. The presence of these various cryptocurrencies makes the crypto market more competitive and this can also solve various problems that were previously unsolvable. For example, Ethereum was launched to be a cryptocurrency that is more flexible and can be applied more easily than Bitcoin. Until now there are thousands of cryptocurrencies launched by various platforms globally. And even according to the forecast that in the future there will be more cryptocurrencies launched into the crypto market. Seeing the growing crypto market now is a good opportunity to be able to launch cryptocurrencies. Like Bitcoin 2.0, it is a new cryptocurrency that will innovate payment systems globally. What Bitcoin 2.0 has to offer is not inferior to other cryptocurrencies, and even more so Bitcoin 2.0 claims to be better.
Bitcoin 2.0 will offer users a coin that will work to secure their transactions. Bitcoin 2.0 will offer coins with high privacy and security, and various other features, which will be innovations in global payment systems.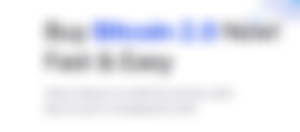 ---
The features offered by Bitcoin 2.0 enable users to make transactions more secure and their privacy will be maintained. Bitcoin 2.0 will use blockchain technology that utilizes asymmetric cryptography for securing transactions among users so that almost no transactions can be hacked by irresponsible parties. But that's not all, there are several other features of Bitcoin 2.0:
Highest Security: Designed with high security in mind, Bitcoin 2.0 will offer users a coin they can rely on for more secure and hack-free transactions. So that by using Bitcoin 2.0, users can make transactions worry-free.

Transactions Per Second: Bitcoin 2.0 claims that they offer faster TPS compared to Bitcoin. Which is where it will be great for user transactions.

Avg Transaction Confirmation Time: Users can complete a transaction faster than Bitcoin. So users can make more transactions with less confirmation time.

Ethereum Network: Bitcoin 2.0 will use the Ethereum network to provide users with a coin that is better than Bitcoin.

---
As a coin launched for the global payments market, Bitcoin 2.0 will be the cryptocurrency that will facilitate user transactions globally. Bitcoin 2.0 allows users to earn these tokens from available exchanges such as Azbit or CoinsBit. This coin will mainly be a utility token that can be used by users for various cases and users can freely use this token for their various needs. This is a token based on the Ethereum network which in the future will continue to grow and have more users.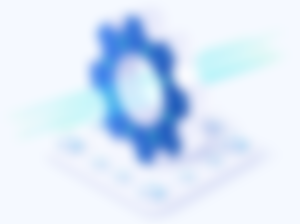 ---
The crypto market will be growing in the next few years, and for this, we need a cryptocurrency that can be used by users more easily and quickly for their various needs. And Bitcoin 2.0 comes as a cryptocurrency that can be used by crypto users globally for their various needs. With innovative features, it offers such as high privacy and security, faster TPS and confirmation times, and the Ethereum network, which will enable digital transactions to be faster, secure, and lower costs. Bitcoin 2.0 has the vision to become a cryptocurrency that will innovate payment systems globally.

---
WEB: https://bitcoin20.org/
TELEGRAM: https://t.me/bitcoin2XBTC2