Blockchain is today's revolutionary technology that allows the creation of an alternative financial solution for people all over the world. Blockchain enables transactions that are faster, secure, anonymous, and free from manipulation. Decentralized finance is one of the innovations brought about by blockchain technology and the cryptocurrency market which allows people to gain access to inclusive, modern and profitable financial services. On the DeFi platform, users can exchange crypto, stake tokens to get passive income, or get loans with collateral, and other crypto financial features.
The DeFi sector has grown steadily in recent years, as the crypto market grows and people's interest in decentralized financial services increases. This makes AntEx want to present a platform that will provide a variety of decentralized financial services which will meet the various financial needs of users. AntEx will provide users with a decentralized financial service supported by Multi-Chain which is flexible and disruptive and will reward users.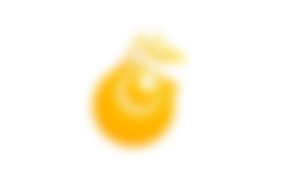 ---
Decentralized finance is a protocol that allows people to access an alternative financial service that is better and more modern than the banking financial system. On the DeFi platform, users can access various decentralized financial features that will meet various user needs and also benefit the user. And not only that, DeFi is a protocol that can be applied in various sectors, for example in the gaming sector the DeFi protocol allows the creation of a gaming platform that has a real economy and is profitable for players. In the future, the DeFi sector will continue to grow and therefore AntEx was launched to become a platform that provides an ever-growing suite of decentralized services. With the solutions offered by AntEx, users will get a decentralized financial platform that is more flexible, disruptive, and professionally audited. Users will also be rewarded for their loyalty to AntEx.
Supported by multi-chains, such as Ethereum, Binance Smart Chain, Polygon (Matic) & more, AntEx will facilitate users on these chains, so they don't need to exchange technology when using AntEx, because they are free to choose the chain.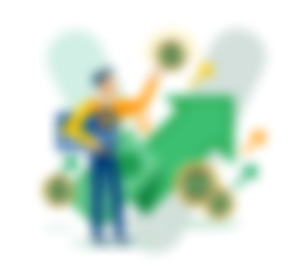 ---
AntEx is a platform that provides modern, inclusive and decentralized financial services to users globally. The features offered by AntEx enable users to access crypto wallets & gateways to blockchain apps, which allows them to buy, store, send, swap tokens, explore blockchain apps, and store and transfer NFTs. But that's not all, there are several other features of AntEx:
AntLock: Users can lock their liquidity provider tokens in a vault designed to secure all of their LP tokens. Later users can display their locked tokens and vesting schedules to others.

AntLaunch: An IDO platform that will help project owners to launch their tokens to the market and reach potential crypto investors.

VNDT: Open-source stable coin to be used in e-commerce transactions, loans, and investments in the ecosystem that AntEx and partners build. AntEx provides an application that will help users to use VNDT.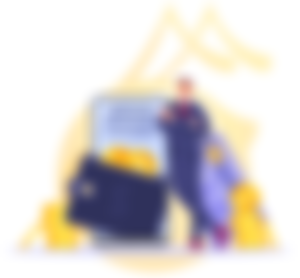 ---
AntEx has a native token launched under the name ANTEX. The ANTEX token will be launched on the Binance Network with BEP-20 protocols with a supply of 100,000,000,000 ANTEX. The ANTEX token was launched as a utility token, which means it will be used as storage, transaction, payment, investment and utilizing financial products in the AntEx ecosystem. Later users who hold ANTEX tokens in VNDT wallets will get benefits such as partner-level incentives with reduced fees and increased interest rates. To be able to get AntEx tokens, users can buy AntEx tokens in the pre-sale program held on the website.

---
The DeFi sector continues to grow every year due to the increasing interest of people in DeFi services due to its innovative and modern features that can answer the needs of today's crypto users for decentralized financial services. And AntEx is here as a platform that provides decentralized financial services that will meet the various needs of users. AntEx offers a disruptive, flexible and audited financial solution that allows people to transact, lock tokens, access launchpads, and store assets in crypto wallets. Supported by multi-chains, such as BSC, ETH, and several other chains, AntEx will facilitate users from various chains and allow them to access AntEx conveniently. AntEx has a mission to become a multi-chain decentralized protocols & service which will facilitate the various financial needs of users globally.

---
WEB: https://antex.org/
TWITTER: https://twitter.com/AntEx_Offical
FACEBOOK: https://www.facebook.com/antexannoucement