A once bustling apartment complex built in the 1960's by British forces now lays abandoned right outside Pembroke on the small island nation of Malta.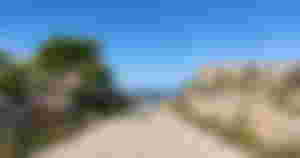 According to GuideMeMalta, the complex was originally built to be used as married officers quarters while the Island had British soldiers stationed there, and was eventually handed over to the Maltese government when the British troops left the island.
Initially they tried to convert it into holiday accommodation, followed in the late 90's by foreign student housing, before eventually abandoning the project to rot, in true government fashion.
While lazily day drinking at 11:15 in the morning at some shady beach-front restaurant in Paceville, I decided on safely exploring the island of Malta from the comfort of Google Maps satellite view on my phone.
After a few minutes of this I come across a portion of the map slightly outside the city that looked like some old concrete village with an overgrown road coming in and out of it. Since this is Malta I'd normally just assume this to be one of the fancier up-scale hipster neighbourhoods, but when I saw it had a 'point of interest' icon I thought I'd at least give it a scroll through.
I was pleased to learn that the place had been labeled 'Ghost Town' and that reviewers had been reporting sightings of 'weird old men' hanging around the area. Deciding I had to see this for myself I quickly slammed down my 4th beer for the road and hopped on my moped headed for White Rocks city.
The road there was treacherous for a mildly drunken mopeder, but after avoiding only few almost-collisions from notoriously bad maltese drivers I was impressed by my first impressions of the town. Behind the concrete barrier blocking off the main road, my eye caught a large painting of some 'greedy capitalist' riding a bull, with polluting chimneys behind him, fishing for euros.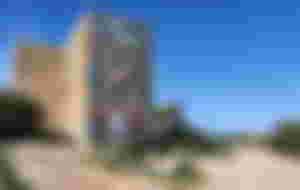 Out of curiosity I decided to walk behind this house and found a small opening in the concrete blockages that have been put up to stop people from getting into the houses.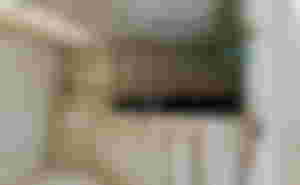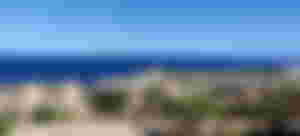 Not initially seeing any of these weird old men the internet kept talking about, I decided to keep walking down the road until I stumbled upon a fairly beautiful portrait of none other than the 'Don himself (which of course I forgot to photograph the day of, so this is one I took while I was passing through on some rainy day the week after).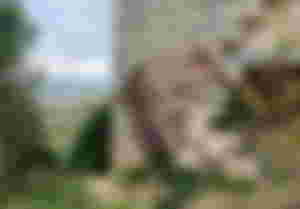 I suppose the partially torn down bricks are supposed to symbolise some pro-immigration message about how walls can be knocked down or some shit. I don't really speak antifa, but it's a pretty well done art-piece.
That being said, I wholly agree with the message I found painted on the next building over.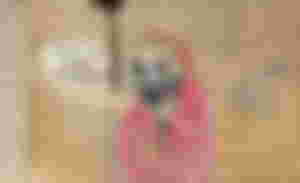 The main road eventually leads you to this long forgotten restaurant area. Don't bother trying to get in through the first hole or climbing on the roof like I did, there's a fully open entrance right around the corner..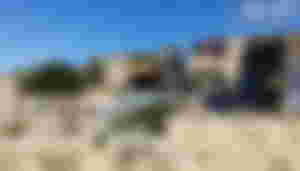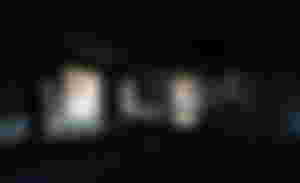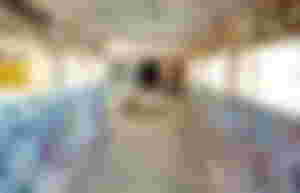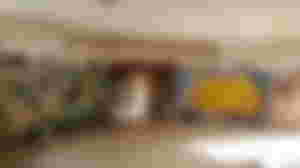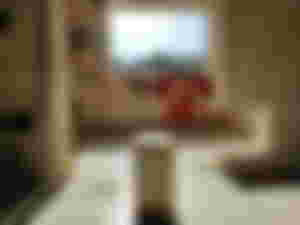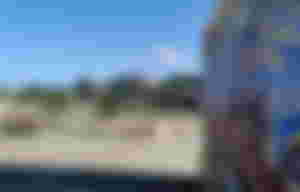 On the other side of the building there's this big pool area where I assume big wig army officers would meet to discuss their K/D ratio and things like that.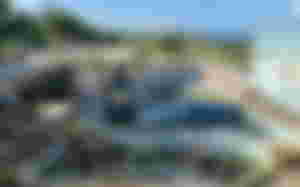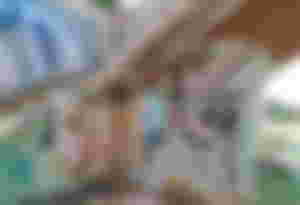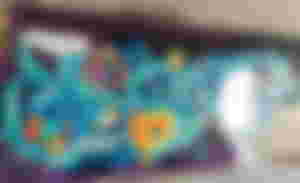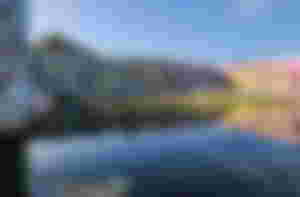 While the complex has sat dormant for over 20 years, the government has flirted with selling it to various investors. I know one offer has been accepted that plans to turn it into a luxury '7-star hotel'.
If these plans will ever come to fruition is unknown though as the government has accepted, then denied plans to redevelop the property before.