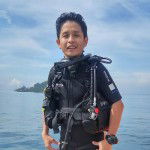 你是dtube的活躍用戶嗎
>Are you active users of dtube?
你已經擁有dtube戶口了嗎
>Are you already claim you Dtube account?
如果是
>If yes,
請看看以下文章:
>Read through post below:
[Dtube airdrop announcement](https://steempeak.com/steem/@dtube/dtube-airdrop-is-coming-how-many-dtcs-will-you-receive)
你將會知道你是否有得到dtube的獎勵。裡邊有一個鏈接是直接讓你看見用戶和收到的總額獎勵
>You will see full list how much airdrop you got by clicking Google sheet inside above link
若你的名字有出現,那就可以直接連接到d.tube然後登錄。登錄後可以到notification那裡點擊claim即可。那你就這樣又得到免費的錢啦。
>Once you saw your name and amount for the airdrop you got, you can directly head on to d.tube and log in to claim.You need to click to the notification and click claim. Then kachinggggg, you got another free money.
![Screenshot_20201119143625_Brave.jpg](https://files.peakd.com/file/peakd-hive/bboyady/jc1NY2vc-Screenshot_20201119-143625_Brave.jpg)
這就是我的免費收入
>Hooray, above is my claim
我心中第一想法就是如果您們認為hive裡的一些新的事物是值得投資時間經營的,一定要全力以赴。那麼所種下的努力一定會有結果。大家一起加油。
>One biggest thought in my mind, any project on hive if you are believe in it, put full force for it and I believe it will bear good fruits for your future.
Cheers..