Many companies have reported loss due to the Covid situation across the world. Many small business were also closed in this tough situation. Companies are laying off their employees as part of cost cutting. Some employees get only 50 percent of their salary ever since COVID 19 started. These are some tough things this world is experiencing ever since COVID.
I happened to meet a businessman two days back. He came home to have some dealings with my father's company for selling some lands. Looks like he has been in a big loss in the last two years because of no physical business due to COVID. He is selling his land to cut down his losses. It was very sad to hear this from him. Not just him but many people have been selling their hard earned assets as assessorial properties to cut down the loss they have incurred in the last two years.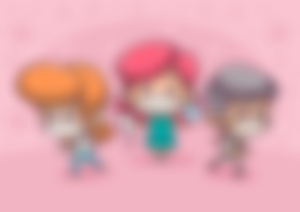 There is still one industry that is having good time after COVID. Though it is not a thing to celebrate but it is worth mentioning. I recently read an article where Indian pharma exports up by 18%. Not just for Indian pharma but also for many companies in the Pharmaceutical industry. That is the only industry who don't give reasons to their employees for bad performance due to COVID.
I don't know if anyone else observed this but I happened to see many new medical shops emerging in my locality. Maybe it was natural but that caught my eyes during this lockdown. The reason is because medical shops are the only shops that are permitted to stay open even in spite of lockdown. Medical industry is one industry that did not have a big hit during this pandemic and like I said in the previous paragraph, pharma industry is the one that saw big growth in the last two years.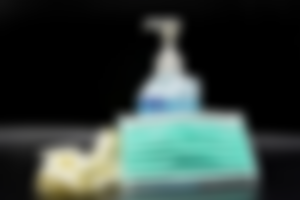 The need for medicines will always be there but in the last two years people have been purchasing beyond their needs. When I say beyond their needs, I mean an unusual buying is happening especially hand sanitizers, masks, PPE kits etc that are quite unusual if there was no pandemic for us.
I also notice that many people have converted some of their general shops to medical shops and have started dealing with medical products. I'm able to understand the need here because when we had a huge oxygen demand, we had to work with multiple small and big vendors to sort out the need the nation had. That is when many people started doing oxygen cylinder distribution as well.
This is something that I think can be a good investment for the future. The reason is because only 10 percent of the population in the country have got their vaccine shots and the demand is still there. Choosing the right pharma stock or a stock that is dependent on the pharma industry can see a good bloom in the coming years. I'm sure this pandemic is not going to end in the near future. I guess it can extend till next year until everyone feels secure mentally as well.
Only when over 50 percent of the population get's their vaccine shots things can get better. But there have been good advancement in the field of medication for the affected individuals. At least in the last two years we now know how to deal with this virus and causalities have reduced greatly. Some countries have even announced that masks are not mandatory anymore. But for a country like India with huge population, it can take a lot of time. Until then looking for a good stock and investing on that can give a great profit. This is not a financial advice but just a small prediction. Nobody knows what will actually happen.
---
---
Posted with STEMGeeks