Women's Day is celebrated on March 8 and was institutionalized in 1975 by the UN (United Nations). It is an international day to commemorate women's rights.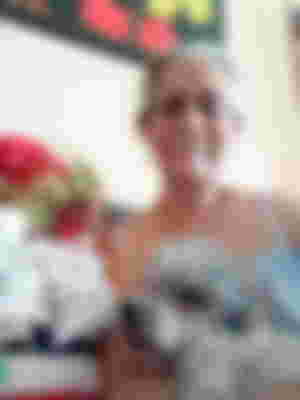 Everything indicates that the prelude begins in New York in 1909, when there was a fire in a textile factory where 146 women were burned to death. The following year, there was a movement in which many women demonstrated for the right to vote, for fewer working hours and better wages.
Then, in another context, on March 8, 1917, women in Russia made a demonstration demanding "Bread and Peace" for some soldiers killed in the war; achieving that the Czar abdicated and the government of the day gave the right to vote to women. This event was conclusive, in addition to other important events, for the UN to promulgate International Women's Day.
Since then, women have entered a stage of empowerment in all aspects of society and in decision-making inside and outside the home. At the international level, there are institutions, such as the UN and UNESCO, that promote actions in favor of gender equality and women's rights.
In Venezuela, these influences were progressively filling the spaces and in 1946 women are protagonists of the vote to be elected to positions in a Constituent Assembly. Likewise, laws against discrimination, violence and the inclusion of women in the structures of the social process have been enacted.
In this historical framework, many actions have been carried out for the protection of women; however, at present, abuses are still notorious, especially in women who for unstable reasons that our country suffers, have had to join the diaspora in search of a better quality of life.
Some have been raped and murdered because of xenophobia, and others have been abused and subjected to other types of violence; they have even been exploited for labor exploitation because they are illegal.
Parallel to all the above, today I can observe that women run after social networks to show themselves as sexual objects, showing themselves almost naked and in provocative positions to flaunt their attributes; for that there is no age, of course, it is more noticeable in very young women. Older women do not accept that time is inclement and we desperately seek to look forever young, regardless of the fact that our body deforms or changes its characteristics.
I must clarify that this is not a criticism but an observation because although I do not understand this attitude, I do not criticize it either. I believe that regardless of our physique, we are beautiful women because we do things that men do not do or feel. For example; when we get sick, we get up and we usually carry a child or make our own food.
A woman is a friend, a wife or partner, a sister, an aunt; in short, she fulfills many roles, but the role of mother is the most important. For a mother, even if she is aware that her children are growing up and leaving, she will always take care of her children as if they were small.
Being a woman is a substantive construction of feelings. A woman is warrior and empowered, capable of resolving any situation with decision, constancy and strength. She may not be a mother, aunt, sister, wife or whatever, but she never stops being a woman.
Women who value themselves recognize the qualities that strengthen them and do not accept impositions. We know that self-esteem allows us to raise our faces and walk proudly as women.
Translated with Deepl Translator