The Serengeti and Masai Mara National Parks are probably the most famous parks in Africa, and for a very good reason. Most of the park space consists of savannas or low grass, which allows for an extremely good view of the animals, among which you will see the famous 5 animals, which are lion, elephant, leopard, rhino and bison.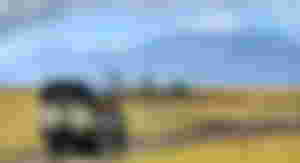 The Ngorongoro zone is protected and is on the World Heritage List, and is named after the Ngorongoro crater, a huge caldera (a caldera is that hole created by a volcano when it collapses into itself).
This crater was formed over millions of years by the eruption of a huge volcano, and today is a natural zoo with thousands of animals. Camping is allowed at the very edge of the crater, but don't really walk during the night to avoid encountering a lion, elephant or warthog.
Camping is special in itself because you sleep in the middle of the animal world, whose sounds you listen to all night. While it's a bit intimidating, it's actually an amazing experience to spend a day in the middle of an animal park, watching them in a natural setting.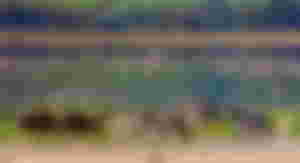 Krugeru is a national park in northeastern South Africa and is one of Africa's largest animal reserves. Mountains, bushes and tropical forests are part of this park where you can see the Big 5, but also numerous vultures and eagles.
The proximity of Johannesburg makes Kruger especially attractive, all the more so because you can camp here. The camps are protected by an electric wire, so you don't have to be afraid to meet an animal at night that could eat you.
If the announced plans to expand this park to the area of ​​Zimbabwe and Mozambique are realized, Kruger will be the largest nature reserve in the world!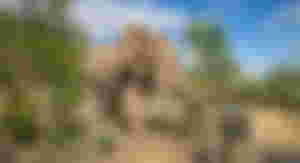 Etosha, which means "big white place of dry water") is located in northern Namibia, and the Salt Desert occupies most of it. In Etosha you will see a lot of lions, elephants, black rhinos and giraffes. Unfortunately, this former area full of zebras and antelopes was fertile ground for the development of anthrax, which drastically reduced that animal population.
What will make the female part of the population especially happy are the pink flamingos that come in the summer when this salt desert is filled with water.
Okaukeujo is the best for camping, which is located right next to the hole that fills with water at night.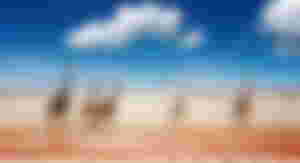 South Luangwa National Park— Zambia
South Luangwa National Park is located in eastern Zambia, where there are a total of 3 national parks in the Luangwa River Valley.
This isolated part of Zambia is really worth a visit as you will have a complete sense of wilderness. Camps along the river are not fenced so hippos and crocodiles can often pass by your tent. The peculiarity of this park is that it is not so famous, and it has the highest concentration of leopards - the rarest members of the Big Five.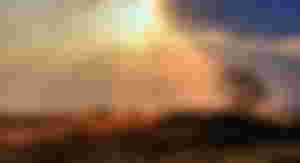 Okavango Delta - Botswana
The Okavango Delta is a large swamp that has dried up within the Kalahari Desert. This phenomenon is the reason why this area is full of wildlife such as crocodiles, elephants and lions.
The safari here looks a bit different, and includes a shallow canoe ride called mokoro. When you get to dry, the safari consists of walking through the delta during which you will come across many animals in their natural environment