Origami (bending, kami = paper) is a traditional Japanese art of creating paper models. Traditionally, a square is used, but there are a large number of models made from different forms of paper - rectangles, triangles, etc. Origami is divided into traditional and modular, in which several parts are connected as a whole.
There is no precise data on when origami originated. It is most commonly associated with the invention of paper in China around the 2nd century BC. Kr. Although it most likely originated there, origami experienced a real boom in Japan, where it is treated as a national art. In addition to Japan, this skill has appeared in other parts of the world, for example in Spain, where it is known as "papiroflexia".
As early as the 8th century, origami became an integral part of various ceremonies in Japan. Samurai exchanged gifts, which were decorated with "tuti" - folded strips of paper. During Shinto wedding ceremonies, origami butterflies were used, which symbolized the newlyweds.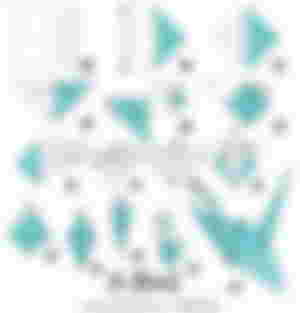 Origami is usually made of paper, although different materials (fabrics, etc.) can be used for exercise and some simple models, photocopying paper of standard weight 70-90 g / m2 is often used. In addition, it is possible to use various other types of paper - foil, wrapping paper, hammer, etc. There is also a specialized paper for origami, which is usually two-colored and already cut into a square shape.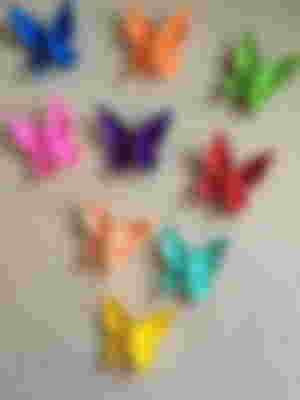 In Japan, "yours" is often used - a special paper with a firmer structure made from the pulp obtained from the bark of several characteristic woody species, which grow in Japan.
There is also a special branch of origami, which uses banknotes to make models, most often the US dollar.