Join the crypto circular economy (Where to earn & spend crypto)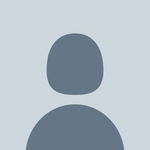 Crypto is cash for the internet:
✓ Send and receive money worldwide without restrictions.
✓ Fast, low fees, no middlemen.
✓ No bank account or government ID required.
Bitcoin (BTC)
The original cryptocurrency. Widely accepted and easy to use.
Monero (XMR)
A private-by-default cryptocurrency. Low fees & fast confirmations.
As independent, privacy-friendly and censorship-resistant money, cryptocurrencies provide economic freedom and financial inclusion for millions of people worldwide.
---
To get started with crypto, simply download a wallet to your phone or computer.
No application, account fee or personal information is required.
Wallets give you a crypto address, with which you can easily send and receive money.
Recommended wallets include:
BlueWallet.io (BTC)

SamouraiWallet.com (BTC)

SparrowWallet.com (BTC)

Monero.com (XMR)

FeatherWallet.org (XMR)
---
Crypto circular economies support free & fair trade for small businesses, freelancers and communities. Trade directly without middlemen.
Find jobs or gigs, sell second hand electronics, clothes & more, or accept crypto in your business with Bitejo.com (https://bitejo.com) – peer-to-peer classifieds for Bitcoin and Monero.
Unlike Ebay, Upwork or Etsy, Bitejo doesn't take any fees, doesn't require a bank account or Paypal, and is available worldwide.
More marketplaces:
Microlancer.io

MoneroMarket.io

t.me/BitcoinP2PMarketplace
---
Shop with Bitcoin or Monero, exchange it to cash, buy gift cards or hold it as savings – the choice is yours.
a) Shop online
Thousands of stores already accept Bitcoin and Monero directly:
AcceptedHere.io

Monerica.com

Oshi.tech

LightningNetworkStores.com
b) Withdraw cash
Withdraw crypto to physical cash with Bitcoin ATMs:
Or via cash by mail/in person:
LocalMonero.co

HodlHodl.com

Bisq.network

Robosats.com
c) Visa gift cards
Spend crypto with a Visa gift card (no ID required):
PayWithMoon.com

TheBitcoinCompany.com

CakePay.com
d) Store gift cards
Buy gift cards to popular stores like Amazon, Walmart, Steam, Uber & more:
Bitrefill.com

CoinCards.com

TheBitcoinCompany.com

CakePay.com
e) Proxy merchants
Pay with crypto in any online store via personal shopping services:
Proxysto.re

Purse.io

ShopInBit.com

SovereignStack.tools
---
Bitcoin.org

GetMonero.org

WhyCryptocurrencies.com

SovrnBitcoiner.com

TheMonero.dance

KYCNot.me

Agorism.blog
For more infographics, visit: https://anarkiocrypto.imgbb.com