Mistakes don't make you a failure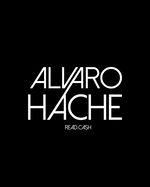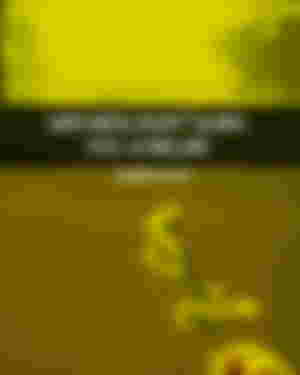 "Those who never dare for fear of failing are achieving it without first having fought to achieve success"
Many times the culture in which we live truly keeps us from taking the right path, it is clear that everyone's goal is to stay away from the negative, harmful, from what does not add up, but the reality is that many times we run after it mainly Thanks to the fact that we follow extremely ambivalent, toxic and disorienting guidelines imposed by society, many times we have to make mistakes to learn, mainly the human being has that learning method, called trial and error, setbacks will always be our greatest teacher in life , obviously the way we respond to these life circumstances will depend, just as it is also clear that the first time something does not go as we wish it can be super strong, dramatic and tragic, human nature wants everything to be perfect until we understand that through failure we can learn, we can even achieve excellence in life, who does not give free rein to the nature of life lives pitifully caged or cloistered, it damages its wings and it will always live in fear.
All phases, all stages, all experiences are tests, the key is learning to live with feelings, learning to live to the fullest that stage of mourning that brings with it the loss of something that at some point we want but also the key it is in letting it go, it is in leaving it behind, in avoiding it, not in living it and reliving it always, the key will always be in taking it and turning it into strengths and not letting it settle in our area of ​​weaknesses, the area of ​​weaknesses will undoubtedly lead us to feel in a zone of comforts, a zone from which we must also learn to avoid, we must learn to balance it, because the comfort zone gives us security when we are really on a house of cards, the comfort zone distorts reality, it gives us a false sensation of stability when we are really on the verge of collapse, it makes us practically be far from the reality of the facts, it makes us completely vulnerable, therefore the best ca mine is always related to choosing to live things as they happen, without romanticizing or idealizing them, living emotions, feelings as truly, will make us be attentive and alert to find practical solutions, to create strategies that help us successfully overcome these situations.
The most difficult and painful thing for human beings to accept regarding mistakes is to ACCEPT that we have failed, that we have wasted our valuable time in a place that does not give us anything, that on the contrary stole our energy, stole our potential, which is a dagger for our self-esteem, mainly because we are observers and spectators that the world has a perfectionist conception, that is, people, instead of showing the true and real path, are given the task of showing only the fictitious side, a side where perfectionism prevails, the perfect life prevails, when obviously we all know that perfection is an illusion that even if you have the ability to have many material riches, it will never be enough for an empty soul, for a soul that does not fill it or with what more minimally, we must unlearn many rooted beliefs towards error, especially that it is a sin to commit it, let us never forget that obviously the good and pleasant These moments are incredible, they give us good stories, emotions and feelings, but the negative moments leave us with many lessons.
Mistakes will never make you a failure, mistakes are a leap of wisdom, they are a leap of personal growth, they are a leap of experience to change perspectives, to change paths, because when there are no more exits, when there is no more path than to go through the only palpable option that remains is to change what we are and what we believe, because mistakes are part of life, therefore with respect to this eradicate rigidity, eradicate the patterns that do not allow you to follow new paths, new paradigms, the error is not a symbol to stay in the same place, to stagnate, always use the error as an impulse, as a teaching not to return to the same.
Thank you for reading!
Doubts are given away in this space!