Meet Yumeno a BCH ambassador, community Leader & Bitcoin Cash meetup co-organizer
In this space highlighted to people who voluntarily contribute to the development, expansion and adoption of Bitcoin Cash in the world, I have already mentioned Akane Yokoo, Cindy Wang who are two of the strong women in the Bitcoin Cash ecosystem, and curiously they are also the founders of Satoshis Angels, an organization that is dedicated to teaching and onboarding people and merchants to adopt cryptocurrencies [especially Bitcoin Cash] and also accompany and support those who want to do meetups bringing together Bitcoin Cash lovers around the world in the same room.
The figure that I will highlight today is also an angel, lover of Bitcoin Cash and does everything to make the currency have its deserved space in the crypto world, I'm talking about Yumeno.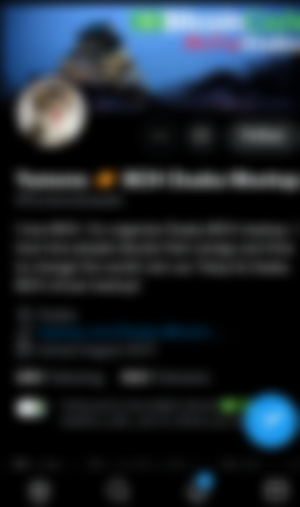 Yumeno is a strong figure in the Bitcoin Cash ecosystem who is passionate about Bitcoin Cash and has its adoption as her biggest career goal. She works hard for merchants in her location in Osaka, Japan to accept Bitcoin Cash in their businesses as well as teaching individuals how beneficial and important the use of Bitcoin Cash is in their lives.
In addition to being an extremely friendly person, which makes her a strong asset to the approach and onboard of both merchants and individuals, she is also the co-organizer of meetups that take place in Osaka, Japan along with CheapLightning. In the article I shared yesterday about CheapLightning, he notes that he met Yumeno at the first Bitcoin Cash conference held in Tokyo, which makes us realize that she has been in the Bitcoin community for a long time, becoming a charismatic and dedicated figure to the Bitcoin Cash cause.
I could see by browsing her Twitter account that she truly believes in Bitcoin Cash and tirelessly works to make more people see how important Bitcoin Cash is, both for everyday use and for use as a futuristic investment. She spends the important days of Bitcoin surrounded by a cast that is behind the Bitcoin Cash ecosystem in a clear declaration that Bitcoin Cash is the true decentralized digital money that does not need anyone's intermediation to function, both receiving and sending values ​​without limits and borders.
Not even the pandemic that plagued and continued to plague the world did not stop, this warrior in holding Bitcoin Cash meetups, choosing to perform them in virtual mode to protect taxpayers from infections.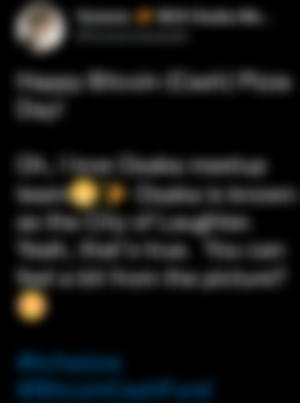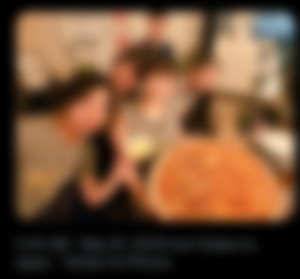 The simple fact of being a co-organizer of Bitcoin Cash meetups in Osaka, Japan, Yumeno is contributing both to the diffusion and appreciation of Bitcoin Cash there and the onboard of merchants to accept the currency to use the currency as a means of payment for their products and services also commends the efforts of this prominent figure in the Bitcoin Cash community and makes him a leader in the community.
In addition to being a co-organizer of these events, she is also part of the staff who dedicate their time for transmitting the experience to other people around the world of how to organize and carry out meetups effectively, contributing their experience in the non-profit project Satoshi angels, organization focused on teaching, onboard, conducting and organizing meetups locally and abroad as well as conducting campaigns that enhance the use of Bitcoin Cash worldwide.
She and the cast of Satoshi angels are changing the way people saw Bitcoin Cash a few years ago and giving horizons for traders and individuals to believe that Bitcoin Cash is indeed an indispensable currency for human experience. The actions carried out by her are not sporadic, but actions that in the future will have a positive impact because people and businesses will be using Bitcoin Cash as a means of payment and, in this period, it can be considered that Yumeno and its cast were making a tremendous voluntary effort towards the massification and appreciation of Bitcoin Cash in Osaka, Japan as well as worldwide.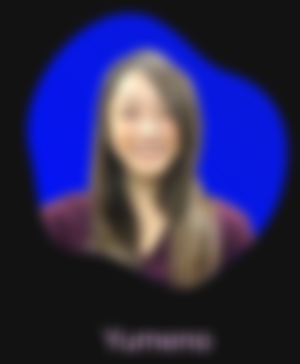 Figures like Akane Yokoo, Cindy Wang and today Yumeno are a mirror for many women around the world who want to follow in the footsteps they are making today, and the simple fact that they do so voluntarily increases my respect for them even more. The Bitcoin Cash ecosystem is full of people who take the time to do a lot in the name of Bitcoin Cash.
I respect and have a great honor to be part of this community where individuals work in unison so that Bitcoin Cash prevails and secures its own space in the crypto world as a Peer-to-peer payment currency without the need for intermediaries for the transaction to be carried out. done quickly, simply, dynamically and cheaply almost free!
Yumeno is a prominent figure in the Bitcoin Cash community and his effort, dedication and zeal will one day pay off when the world gets on its knees and surrenders to Bitcoin Cash as a means of payment for products as well as services. She deserves to be highlighted in this space and so more people can meet this person who doesn't appear much more who is there doing his best to put Bitcoin Cash on the level it deserves both in Osaka and around the world.
The community thanks Yumeno and your effort is being noticed, keep working towards Bitcoin Cash, you are a prominent figure in the Bitcoin Cash community and a strong woman in the ecosystem!
Find her on the links below:
Twitter - https://mobile.twitter.com/yumenoiwasaki
Telegram - @Yumeno8
Find me on noise.cash, twitter and Telegram.
Sponsors of alberdioni8406