CASH ACCOUNTs - Get yourself an Alias as your Bitcoin Cash address
Did you know that with Bitcoin Cash it is possible to use a name and identifier as your Bitcoin Cash wallet address?
If you didn't know then the article will clarify how this works.
CASH ACCOUNTs is a process that simplifies the way a Bitcoin Cash wallet address is displayed. It is a naming system that can be used to facilitate the way users share payment information just by using a name and identifier account as the wallet address.
The user only has to choose a desired name as well as the Bitcoin Cash wallet address and register for free on the website that the platform takes care of assigning an account identifier that together form a simple to memorize Bitcoin Cash address.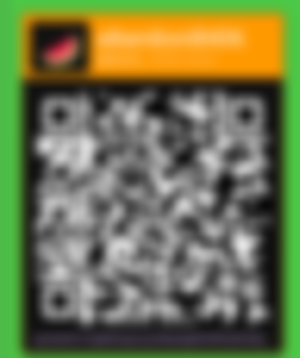 The Cash accounts system allows users to easily share payment information, for example, in conversations via SMS or even by phone, after all, the address is a simple form of nomenclature and with a minimum margin of error.
It is practically impossible to memorize the address of a Bitcoin Cash wallet system based on hashing data because it has many characters, but it is possible to copy it to the clipboard and then paste it to share and receive payments, but using CASH ACCOUNTs this problem is solved .
CASH ACCOUNTs allow user A to select a suitable name and publish the transaction on chain to obtain the wallet address identifier, the transaction will have to be included in the block for user A to have the name and identifier information recorded.
Thus, the user already has enough information available to start sharing the new simplified address conveniently with others.
When the user obtains a CASH ACCOUNT identifier, the wallet looks up for payment information that corresponds to the account, and, full identifier corresponds to an account name, account number as well as a dash hash.
First, because when obtaining a CASH ACCOUNT, users have an Alias ​​in their possession that replaces the long Bitcoin Cash payment address.
It is a system designed to meet the expectations of the common Bitcoin Cash users, after all, it allows a name that can be easily read and shared in chats as a payment address instead of a hashing data address.
It is a decentralized and immutable, human readable, on-chain system, allowing users to have a better wallet address than having to memorize the long 160 bit addresses.
Cash accounts allow users to have greater usability in simple addresses is a step forward for the use of Bitcoin Cash to have a true impact as P2P electronic cash for the world. 
The Cash account system is secure, efficient and memorable making the wallet address something like a Telegram username. It also brings identity consistency, increasing reputation, making it easy to discover the user as well as organizations that operate in the Bitcoin Cash ecosystem.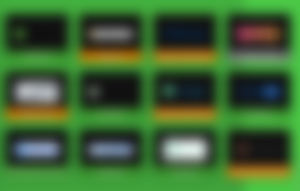 It should be noted that not all wallets support CASH ACCOUNTs, but the good thing about this is that the team of developers behind the "smart" addresses is working so that they are included in more and more wallets.
For now we have Electron Cash wallet, Zapit_io, Badger wallet, crescent cash, BCH gallery with full support for CASH ACCOUNT.
Others like Bitcoin.com, BRD and others still don't support Bitcoin Cash "smart addresses".
CASH ACCOUNTs are clever Bitcoin Cash addresses that allow users to share with others without worrying about errors, as they are simple in nature.
They can be shared in phone calls, chats, via SMS in a safe and fast manner.
It is a DECENTRALIZED and immutable system where everything is done on-chain ensuring addresses are easy to find which increases the reputation of individuals with CASH ACCOUNTs as well as allows them to be easily discoverable in the Bitcoin Cash ecosystem.
---
Enjoy other LATEST ARTICLES BELOW :
Follow also my SOCIAL ACCOUNTS:
TWITTER| NOISE.CASH | NOISE.APP
WE ARE ALL SATOSHI!
Sponsors of alberdioni8406