Why Captchatyping Still Reliable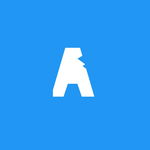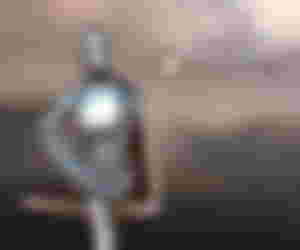 There are many reliable micro job ideas with their own efforts and characteristics. They offer various benefits and some even require certain skills.
But not all micro tasks are reliable, in the sense that our effort is not worth the income. Here are a few that we can take a look at.
GPT at a glance provides easy bidding and instant results. But this applies to offers with low points. Most of the high point offers require more effort, for example, we have to reach a certain level, to do KYC, stay on the app for a few days, etc.
Some apps even have to be new users only or specific to certain regions. Some games even require an in app to overcome targets. This is unreliable.
Older GPTs such as Neobux, Ysense still maintain old methods such as PTC, pay to browse or mini games with limited duration, while modern GPT models that are widely available on Android offer more interactive offers, such as leaderboards, targeted games, and multilevel referrals.
Surveys offer high profit but this is not true every day. Some surveys are even specific and target certain circles.
Some surveys are even pointless in the sense that we only get a few points for long duration surveys, not to mention the possibility if the survey fails or is rejected regarding the relevance of the data.
Micro job sites such as Upwork, Gigwalk, Sproutgigs provide many task options such as follow, subscribe, engage, review. A task that is indeed easy but also full of consequences, imagine if we have to subscribe to a YouTube channel that we don't like. Some people may not care or deliberately set up a special account for certain tasks but this is like not respecting those who pay us.
Several other AI-based micro tasks, for example data labeling, require certain skills, for example data transcription, translation, copywriting, etc. and sites like Appen, Hivework, Remotask, have a series of tests before actually doing the task. This is unreliable.
Meanwhile, captcha does not require skills with a flexible work system. Income based on our perseverance or WYSIWYG. It's reliable.
Most captcha sites also do not require certain rules or qualifications. Payment is also on time with a small limit.
Legit captcha sites include 2Captcha, Kolotibablo, MegaTypers, and CaptchaTypers. But sites like Kolotibablo and MegaTypers recognize a ranking system in the sense that if we are still newbies, our income is not stable. They also have strict rules even though they allow multiple accounts but it's also easier to get banned for this.
2Captcha is also vulnerable to being banned if we make too many mistakes. Likewise with CT, it will be banned by Google if it often fails to reload the captcha.
Here are some reasons why captchatyping is still reliable.
First, of course, no skills are needed because everyone knows captchas and can solve them.
Second, the demand for captcha is always available althought nowadays is challenged by AI and this ensures that this job will always ready and task at any time, depending on how committed we may be to fit in as a half solver or full solver.
Third, no additional or specific tools are needed. Even low entry devices can also be used.
Based on my experience, CT provides a better experience because there is no ranking system, tasks are separated between normal captcha and recaptcha but earnings on CT are not as good as on Kolotibablo or 2Captcha because they are limited to only 2 accounts.