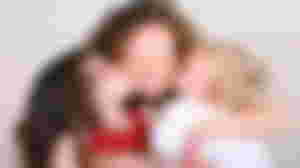 You were born full of joy
The smile on your parents' lips was kissed
You were a tiny angel who was astounding to watch
Eager to hold on to almost unwillingness.
Gradually you are growing older
You begin to draw even the reader
You can learn from your parents a lesson
You are a polite and obedient child.
The time will come when you will be in high school
You are gradually getting to know your friends' different habits
You also feel impressed with the same creature
That you did not expect you to love as much as your siblings and parents.
Now you are done and well positioned
It's already busy at work and in different towns
You will never repeat the tasks you want to return to
For that reason you don't have time to do it the next day.
You don't feel like every time you run
Your parents are constantly growing
Unbeknownst to your knowledge they care for you
Every day and night you just think and look at your pictures.
You will return to the original land
To visit your siblings and parents
You will be alerted that almost all things are forgotten
But your memories will continue to be shared with you by your departed parents
Did you feel the change from their love?
Or it adds to their longing for you
Parents never forget
You will still be proud of and will say your name over and over again.
Name they thought was your birth
The name of their loved one is rare
Just keep an eye on it
If you feel this poem.
There is still time for them to kiss
Like them who keep on loving you
Times you are happy and temporary
They were forgotten.