This Pinoy Meryenda is made from sticky, sweet potato, fruit variety, and Ube.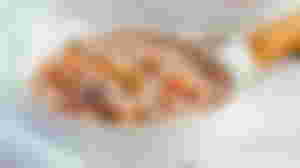 1 cup glutinous rice flour

1 tablespoon rice flour

1/2 cup water, warm water, add 1 teaspoon water

4 cups fresh coconut milk (coconut milk)

1 cup sugar

1 cup ripe jackfruit (rare), uncovered

3 cups sweet potatoes (sweet potato), sliced ​​into small squares

1 cup taro root (evening), sliced ​​into small squares

1/2 cup purple, sliced ​​into small squares

1 1/4 cup banana (saba variety),, sliced

2 cups cooked tapioca pearls (sago)

1 cup coconut cream, (brother coconut)
Make sticky meatballs: Combine glutinous rice flour and rice flour. Add warm water and knead it. Take ½ tbsp of the dough and make a ball. Put on the plate. Repeat until the masses are gone. Cover with plastic wrap and set aside.

Boil 3 cups of water, coconut milk, sugar, and jackfruit in medium heat. Reduce heat and boil for ten minutes.

Add the sweet potatoes, night, butter, and raisins. Boil until softened. Add the dough ball made and sago. Boil for five to eight minutes.

Add the coconut milk and boil for another five minutes. Serve while hot.