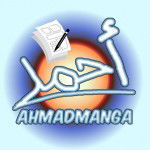 State of Play is the Playstation version of Nintendo Direct. An event that showcases the upcoming titles for Sony Playstation. Some of the State of Play events are as hyped as E3 events.
I don't usually care about the State of Play. I usually check Siliconera for gaming news and see the trailers individually. I decided to watch this one for two reasons: [1] Because I could write about it, hence this article. [2] 'cause I heard there's a FFVII Remake announcement in it! Which I discovered later that it's a continuation of a separate FFVII announcement I didn't watch.
---
It seems that this State of Play disappointed many fans online. I didn't have big expectations going in, so I was pretty happy with what we got. There were some surprises but not one I'd buy at full price:
Here's a YouTube link if you want to watch: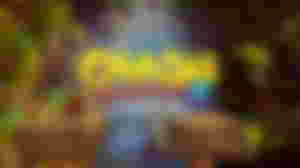 The trailer contains a feature run-down of the game updates on the PS5 version. It makes use of many of PS4 features including the controller's adaptive triggers & the 60Fps 4K resolution! Enhanced 3D audio. Activity cards implementation. Finally, of course: Little-to-no loading times!
---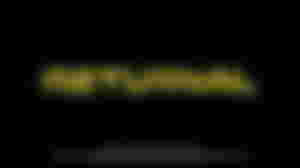 Selene an astronaut scout, stumbled upon a mysteries signal in space: "White Shadow." She goes into a strange planet searching for answer. "Death is only the beginning." The game world is different every time you die. It's not something new but I guess it's the first PS5-generation game that does this.
The main story of the game explores Selene memories. They seem to be scattered around the game's world. Returnal isn't a game I would like to buy, but I'm interested enough to think of looking up its reviews when it comes out.
---
A Dodge Ball multiplayer game. I remember this one from Nintendo Direct around a week ago! This seems like a sport-battle Royal game. They mentioned that Knockout City has been in development for the last 4 years! Gotta give 'em kudos for the work.
There's a link to register to play early but I'm not interested in this game. To be honest, the trailer they showed in Nintendo Direct was much better than the one in State of Play!
---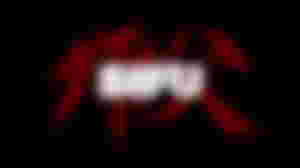 A PS5 game that was first announced in this State of Play stream. The trailer is amazing! It felt like an action movie, with all these martial arts attacks. The 3D art is smooth. It's not ultra-realistic but it still feels like a PS5 game!
There was a sense of time progression as the main character kept aging. He was a youth and the start, he became a grown up, then an old man by the end. I'm pretty sure that means the game will handle the theme of "time" or maybe progression?
I hope that the time mechanic isn't Magic related. The trailer felt great because of its realism so integrating fantasy into it will be hard to do right.
---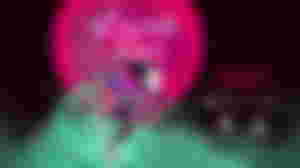 By Heart Machine the creators of the atomspheric game: Hyper Light Drifter.
Fast paced 3D adventure in a black hole called The Ultra Void that consumes everything it comes across. Simple Fast Fluid battle system. The development team is excited about it.
Being developed by the same team behind HLD, I can't help but notice all the similarities between both projects. This isn't a game I would play (at least not from what was shown in the trailer alone) but I will definitely keep tabs on Solar Ash.
---
Horror game with stylistic art-style. Seems to be set in a theme park? My first thoughts were: "Wow, this reminds me of of Five Nights at Freddy's." Which makes sense! After the trailer finished, it turns out it's a part of the franchise.
There's something about Five Nights at Freddy's." that rubs me the wrong way. I don't want to play this franchise. (Unless maybe to do a first impression?) Though I have to be honest: This trailer makes Security Breach more interesting than the previous titles.
---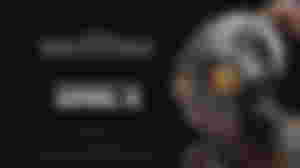 Abbe is an unlikely hero who becomes a leader. This is a metroidvania game and there are a lot of mechanics. There will be 1000 fellow guys to save and those who'll help you in the game after saving them. This reminds me of the game "Overlord" the esthetics are similar, but this leans toward the minions side instead of overlording people.
In Soulstorm you can play abbe as a non-lethal pacifist, or an agent of Chaos. (Probably anything in between too!) This game isn't in my "I want" list but if this was a good intro game to the Oddworld franchise, I might keep tabs on it too.
---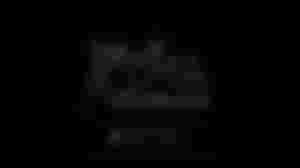 Kena is an action adventure game in a bright world. It follows the titular girl who is a spirit guide who helps deceased people reach the spiritual world. It has a Disney movie vibe to it. (Seems like the development team: EmberLab is originally an animation studio.)
KENA also has Horizon: Zero Dawn vibe while in combat. It feels like a game I would enjoy all things considered so I'm putting it in my mental "maybe get on sale" list.
---
At First You Don't succeed. Die, Die Again."
First Person Shooter for PS5! I like the music track they choose for this trailer. It flows easily and I began rhyming with it halfway through... Other than that and how the style is likable to me, I don't have much to say.
---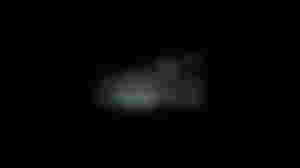 An updated version of Final Fantasy VII Remake called "Final Fantasy VII Remake: Intergrade." There's a new episode that stars: Yuffie! One of my favorite characters from the original FFVII (who unfortunately couldn't be featured in Remake Part I, until now that is!) She will have two new party members with her! So excited!!
Other than the Yuffie Episode, which should be the main reason to get this updated FFVII. There's a huge graphic upgrade between PS4 and PS5. From fog effects to a much better lighting. Maintained 60Fps. Extra details in the environment, and Quality of Life changes, (finally a harder Classic Mode.)
Upgrading the PS4 version to the PS5 one is free. Yuffie Episode probably isn't.
The best news though it's not from the State of Play: Final Fantasy VII Remake will be free for PS Plus members this month! Even you have a PS5, the Intergrade update can't be applied to the PS Plus version. It's still a treat, especially since Sony will lose the exclusivity rights on FFVII soon.
---
What do you think?
So that's all the announcement featured in the State of Play and my opinion on them. Sorry-not-sorry if I didn't write a lot about your favorite game out of them, I only wrote about the games I found interesting. Mainly FFVII-Remake. Speaking about the latter, there are two other games announced alongside the PS5 update: "FFVII: Ever Crisis" & "FFVII: The First Soldier." Those are another story for another day though...
Wish you a good day/evening!
---
All the images are screenshots from the stream. A recording is linked above.

This article is crossposted here on Read.cash and on Hive's PeakD!