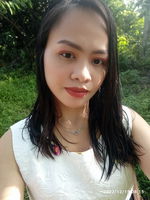 Love ourself even our flaws.
All of us have the flaws that makes us not happy of ourselves and make us not to be confident in facing other people. If we accept what we only have, we will surely love ourselves and appreciate it. All things we have ourselves depends on us. If we appreciate the things we have in life, we will be open for other things that will make us improve ourselves better. As the time that we accept ourselves and love it, our way will be widely open and clear because we're not being clouded with things in mind about our flaws. If we stressed out pur selves with things about ourselves that we don't like, we're still the one who'll suffer. Let us free ourselves with those flaws and insecurities. We can't love other people if we ourselves can't love our own. If we felt jealous with other people because for us they have perfect figure or more, we should look back to ourselves of what we've done to make things worst so that way, we'll able to change the way we bring ourselves everyday. Looking to our self in the mirror will help you think of things you need to do to improve, don't compare yourself to other people, instead compare yourself to your old self before. And think of things to improve what needs to be improve and start to love yourself.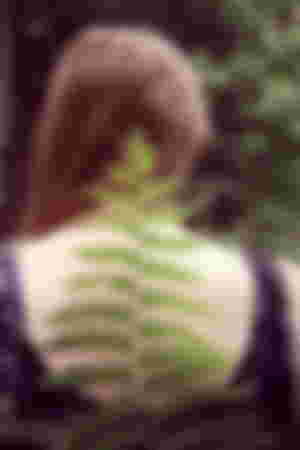 Appreciate things we received from above.
We should be thankful of things that we received in life. Instead of complaining for problems that we encounter in life, much better to think of solutions. Sometimes we gets weak because of those problems, but always tell yourself that problems make us strong to face life. Without those problems, we'll not be able to achieve goals in life. If we appreciate things we have, many blessings will come on our way.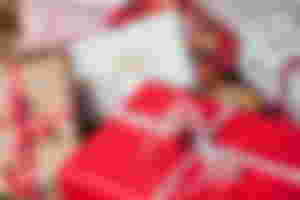 My experience:

Before, due to poverty I always asked God why, and why, and why. Why we're poor and why we're having hard time always? Why we need to struggle before we have this said happiness? But during our reflection day in high school before our graduation, the Nun told us not asked God "Why", that we should ask "What". Like, "What is our purpose in this world? What is my mission to struggle this far? What will be the things I need to do to get out of this poverty status?". She told us not to question of things we received. Instead, we should be thankful of it cause not all have same situation as mine. Maybe, we're struggling and poor but we are blessed enough to have a shelter to live safely, we have food to eat in our table, and we have parents to take care of us while others dream to be in our situation cause they don't have.
Forgive those who hates and done bad deeds to you.
In order to be happy we should know how to forgive people who had done mistake to us. It doesn't mean that we need to connect with them again just to know that we already forgive them. Deep inside, we should know that we forgive them already and more on. You don't need to act in front of them again. Inner peace is our priority to be happy. Forgive them but don't connect with them again, one toxic moment is enough and move on.
My experience

I can say that this one is hard, right? Especially if the bad thing they did to us is totally an extreme one that brought chaos to our lives. But my parents told me to be a kind person and should know how to forgive. My parents told me to forgive those people who hurt us and then stay away. My Mom also told me to pray them to change and that they will see their mistakes. And also to pray for myself cause I also have sinned. But I sometimes lost my cool. There was a time that I didn't able to control myself and talked back to the person who had done bad to me. And I think it's normal for a person to react like what I did if my dignity and reputation as a person was being stepped by them. But then, as time goes by, I let it go and forgive them to jave me at peace and I stay away from them. I don't want to connect to them anymore cause I'm afraid to feel another heartache and to be bad person. I want to be happy that's why I let go and forgive.
Focus to those people who loves you.
In order to be happy, we should focus to those people who surrounds us with love and respect. We should not waste our time with other people who brought toxic to our lives and dragged us down. Instead, we we'll focus on helping and loving to those people who truely loves us. Those people who loves us despite of our differences will surely bring us the happiness in the heart. Those people who accept for what we are and who we are. Those people who are ready to be there when we need them and vice versa. Those people who supports our interests in life. And those people who will help and teach us to be a good person.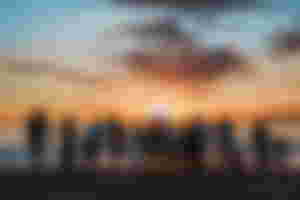 My experience

I am now focus with my family and my own little family. Focus for our good future especially for my son. I always told myself not to be affected with other people who bring us chaos in our life. I can say that it's peaceful in pur inner self if we focus to our goals in helping our love ones. I've known someone who's trying to make me and my siblings to be mad to each other. Yes, at first I got mad with my sister without knowing her side cause everything that the other person told me seems true cause they're close. When I heard my sister's side, I felt a little shamed. And I gave her advice since she admitted it though, ot was just I known it from other people who added some from it. Since then, I told myself I won't listen to other people without my siblings or family's opinion. That I will now focus on our family and not to other people who wants to ruin our family.
To be happy in life, we should know what's making us happy. We don't need to be a liar in ourselves. We should be true to our self to prevent from hurting that deep. We should not please other people even if inside you are hurting and you are neglecting yourself for others. You will not be genuinely happy if you will do things that other people want you to do.
The old me always do things to make other people accept me even if those things were against my will. I did what people want me to do even the fact that I am not comfortable with it. But when I got older, I learned to love myself and I told myself 'I want to be happy because I am me.' . When that happened, I changed myself to better. I became easy to please and easy to ne happy. I can easily appreciate things that I have. And I have peace in myself.
How about you? How are you making yourself happy?
Recent Articles:
1BCH Acheived: TICKET to Good Future.
My insecurities before is my confidence now.
My friends are now enjoying and saving BCH like me.