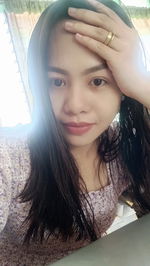 Some of friends of mine got interested.
I posted on my facebook account about read.cash. Some of my friends ask me about it and I explain it to them carefully. But then, some of them didn't believe in me. Only one friend who believe in me and that was @Janz , she eagerly listened to me of what to do and what is BCH. Since I am a newbie in BCH Community, I cannot further explain it to her since I am also in need of knowledge. I just told her that it's a crypto currency. I even showed here my earnings. It wasn't that big tip before like others, cause my article was given a $3 but for me it was a big help already. So she joined read.cash and I also told here about noise.cash. I also invited @Sophia_2021 and @MissDaisy but they're not active now even if they earned here, maybe because they're busy with there work in a private school. Since we don't know that interaction in the platform is a big help, we just publishing our writings without interaction with others, so rusty didn't visit our next articles. And it was the reason that we left read.cash. But I am still active in noise.cash even if I am not receiving tips. I came back to read.cash when I read an article that was posted in noise.cash on how to receive upvote from rusty. So, I applied what was written in the article and fortunately it works. It was the time that I came back to read.cash for good and I felt the regret of leaving it for almost one month and a half. If only I have someone to talk to about it, maybe I didn't done that mistake.
So fast forward.
When I was able to earn in read.cash in the whole week, I told again about it to my friends. I told my friend @Janz to get back and told her what to do. I also told some of friends who's looking for extra income. They didn't knew about cryptocurrencies so I kinda find it hard to explain. That is why I just told them to join so that they will learn about Bch deeper if they can read some articles here that tackles about BCH. The next one that I dragged here in read.cash were @ThisisGrace21 @Chor06@Fyangzee24 @MissJo @renren16 @fredyzza07 @Mr.chuckie @Maria1997 ,not all of them were visited by rusty already but they're still earning from the tips of other users they interact with. I love how eager they are to know about BCH. I am amazed that one of my friends was being notice by Sir Marc when she commented on his article.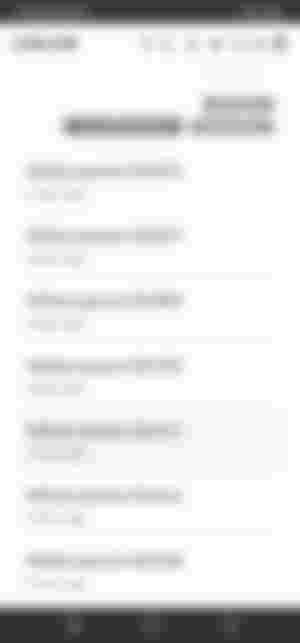 Everytime I see the notifications that I received an affiliate payment, I felt happy cause I know one of my friends were earning. I am busy looking in their profiles if who was given by rusty. Who would not be happy if your friends also earning BCH like you? It gave me the feeling that through it, I able to help them to be financially freedom by inviting them to join BCH community.
I have some affiliates that I don't knew who they are and why are they in my list, I got a total 50 numbers of affiliates. If only I knew them, I will surely help them out here and can give any suggestions. They're so many but they're not active. Maybe they're from noise.cash because I am posting my article's link there. They didn't message me too for me to help them.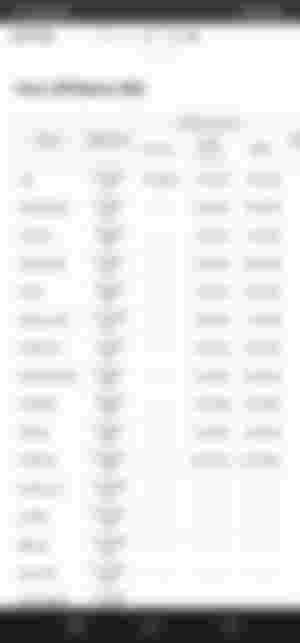 I have other friends here in read.cash which was not under my affiliates list. I don't know why but still it's okay, I am still willing to assist them. One of them is Sir @Rjboy who is a new user in this platform. I am looking forward for him here in read.cash. I am hoping that he will also enjoy his stay here with us. I told him to be patient in joining here cause not all was given a chance to earn in their first article and some takes time.
Inviting my friends here and in noise.cash is the right thing I did during this pandemic. Because we're all looking for extra income since we're all unemployed. Who would have thought that our earnings here sometimes are higher than the regular wage of a regular employee. We're just lucky and fortunate that we found read.cash and noise.cash. Now, my friends know already what will be our future if we hold #BCH.
I even made a groupchat for us, named "BCH BEAUTY" though we have one boy there. In our group chat, we send updates regarding our articles and giving some of our friends a little hope cause some of them were feeling hopeless. I am always telling them to stay active and interactive in the platform and that they should not lost hope because one of this days, they will surely be happy.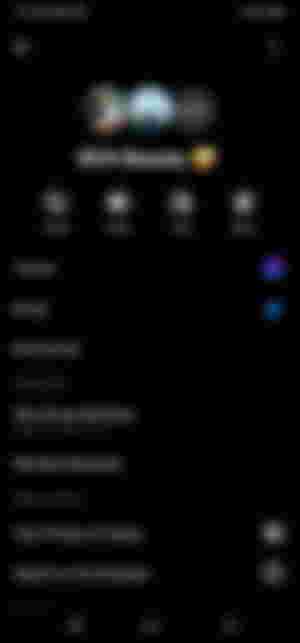 I just hope that all of my friends will be given a chance to enjoy their stay here in read.cash and found virtual friends like I did. To learn from other users who writes about cryptos and be motivated to keep forward.
We're heading to a better future and that's because of read.cash and noise.cash which gave us the freedom to earn #BCH. More power for these two awesome website and bless those people behind this successful platforms.
---
Recent Articles:
1BCH Acheived: TICKET to Good Future.
My insecurities before is my confidence now.