The day when I travelled somewhat farther than my little world is so exciting to me. It was the day when along with my husband, his sister with her husband as well, fetched a nephew in Bayombong, Solano, Nueva Viscaya. The kid wants to live and study here in our place this school opening. Her mom abroad called and requested my husband and her brother in law to fetch the kid.
It was sudden because everyone was loose with no arrangement of the day aside from me obviously which there is consistently an arrangement at home like home errands and so on 🤣. The timetable of the fetching was supposedly the following week but since a child's way of thinking is unpredictable, he chose to come earlier, everyone decided to travel that day since my husband was the one in particular who has a driver's licence. He was on vacation that day and the accompanying 2 days so they snatched the opportunity to allow him to drive bound to Nueva Viscaya to get rid of travel issues if at any time there is.
I, on the other hand, inquired as to whether I can come with my youngest, and my spouse concurred. I knew that he realized how much I wanted to go far than my old neighbourhood since I have been tied the whole existence of my marriage just in our place. 🤣So no exhibitions, nothing at all. I made a quick change of clothes after a quick washing because the time is ticking. At any rate, I had my bath last night, so with my baby. 😁 In only a couple of minutes after the affirmation of travel, we hit the road. In my mind,... Finally!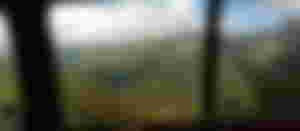 At the point when we are moving toward Banaue, the climate is getting colder since the altitude gets higher. Along with my sister-in-law, we set our children with their sweaters. We passed by Banaue yet we don't have the opportunity to stop for touring as we were focusing to show up at our objective destination the soonest. Hubby guaranteed us that we will do it when we travel back home. We only stopped in some part of Ifugao to have a meal since brother-in-law complained that he's hungry, only to find out none of us has had a decent meal since morning.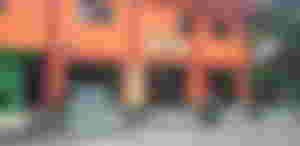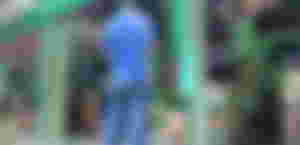 We were supposed to enter the orange restaurant above. But I was surprised that we entered the one in the other side of the road,the (green one). When I asked hubby about it, he said that the waitressess immediately halted brother-in-law and quickly invited them inside. Both men can't resist since they don't want to embarass the girls. 🤣 During our meal, husband told me that it's normal in these restaurants that waitresses intercepts in your way if you parked in their side of the road. So I understood that the other restaurant do the same. 😅
As we were moving toward the lowlands I felt the temperature changed. We presently took off our coats, so with our little ones since it's getting warmer.
You know the feeling when you appear to return to memory so long ago but something showed up that causes it to be recalled again? That is the thing that I felt when we arrived at Nueva Viscaya. All the open fields and wide bridges we passed took me back to the recollections of the location I grew up when I was young. There's something in the view that I needed to relish the experience while I appreciate the ride. Everything is the same as my youth encounters.
Sceneries are different from those I find in our province that everywhere are mountains and cliffs.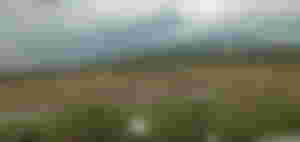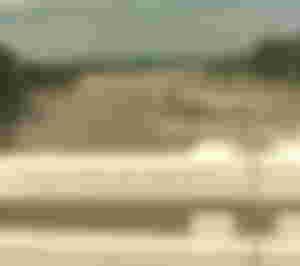 We arrived at our destination at just about 12 midday. The host of the house kindly prepared us lunch however I was the only one in particular who didn't eat because I was still full and my little girl was complaining since it's excessively hot, she wasn't used to the weather, so we remained outside.
As I was sitting adjacent to the door when I saw a mother washing their laundry near a water pump and her son helping her. The young man went to and fro from their home how many times holding garments and carried them to his mother. He then, fetch water from the little water well for his mother's laundry. I think that it's cute. They were still not done yet when we left.
Costs of items in lowlands are far less expensive than prices in our place so we requested our newly fetched nephew to accompany us to the closest retail chain so we can find something to get back with us. He said it was close since it was Sunday that time so he suggested a department store instead. We entered the NOVO department store.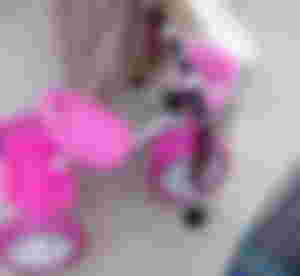 See what I got for my daughter. This simple bicycle costs $60 in our place while it costs $21 in here. The cost significantly increased such a lot of that makes it was so expensive. Beneficial thing, I opposed my husband when he was going to get one with the costly price previously.
From NOVO, we stopped to buy some freshly baked buko pies and buko juice as well. Every relative who happened to travel to Nueva Viscaya would surely bring home their special buko pies for  "Pasalubong". It was my first time seeing the place. I thought at first there was only one producer of the pies in that province but as I found out, there were plenty of them aligned alongside the national road. You can pick which stall you wanted to buy your pies. Nowadays, they have added other flavours aside from buko like for example the ube or purple yam, pineapple and buko de Leche, I tasted it when someone from our barrio brought it home. But since our husbands were the ones who bought the pies this time, they only knew buko pie that exists. 🤣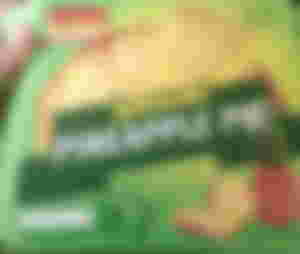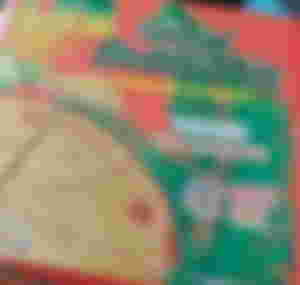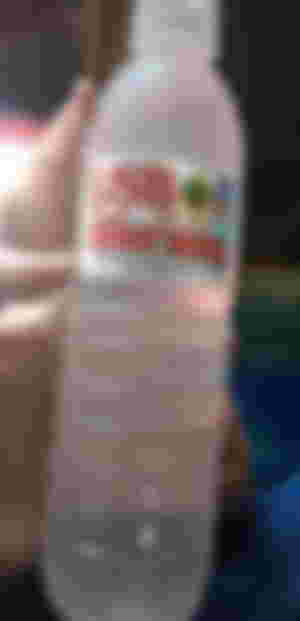 As we continued our travel, we passed by the stalls of watermelons.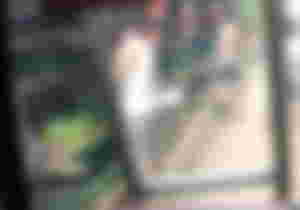 I just don't know where exactly this area was but it's part of Ifugao and I can observe that the temperature started to change again. It's getting colder so I assumed we are starting to elevate. I also started to put my jacket on and my daughter as well when we started to continue our travel. Our men bought some big heads of melons and we got another big one for free. It would be a perfect match in the ricefield when we are going to stay under the scorching heat of the sun for a long time harvesting. We ate the free melon while on the road.
Here is the most exciting. As promised, the moment we entered Banaue, we stopped and strolled in the stalls. Sister-in-law and I took time taking pictures and together bought some souvenirs.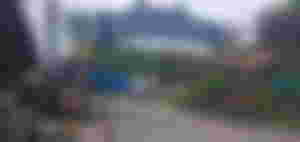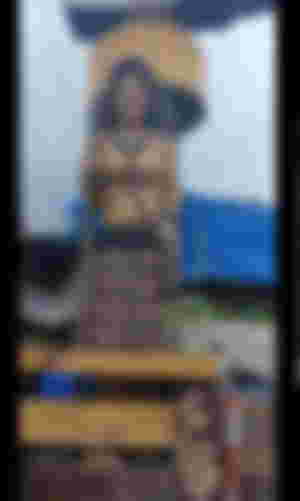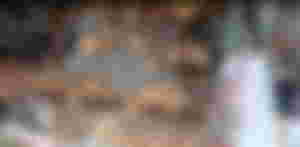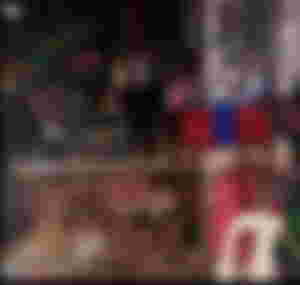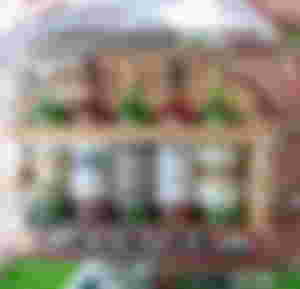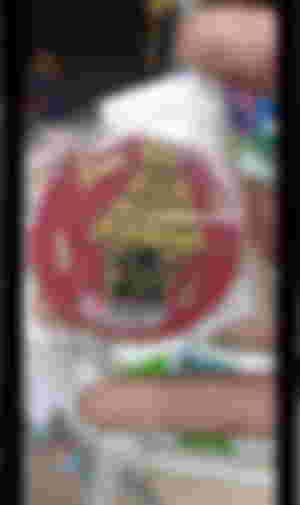 Chiselled products are everywhere. These are just some of the carved products from Ifugao which they are known as creative artist.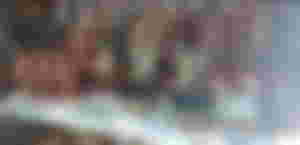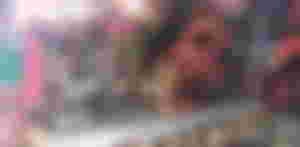 Here some other things you can use at home aside from decorations.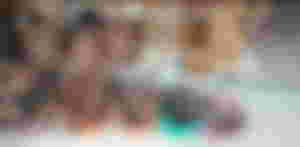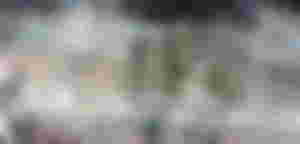 Excuse me, may I pass. 😅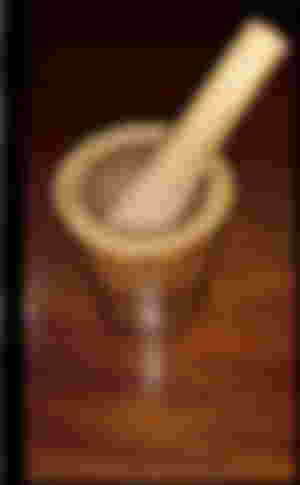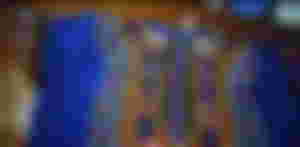 Now, this is what I got from hubby. A necklace. Perhaps he thought of my wish before during his travels to Banaue. I requested him to buy me a necklace souvenir. I asked him for this design but he doesn't know what I'm talking about so I got nothing. Now, he got it for me. 😇It's even lighter and smaller than the usual one I always saw during festivals in our place.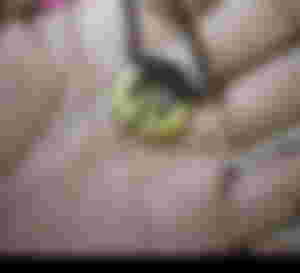 Few kilometers away from our last stopover.We again dropped by at Diannara Viewdeck. Lots of motorist stopped by in here to take photos with the background. There were also natives available to have photos with you if you want wearing their native attire.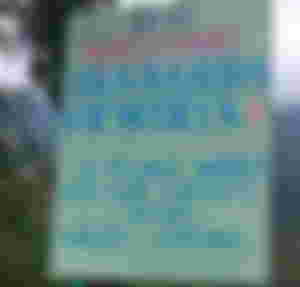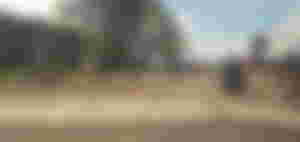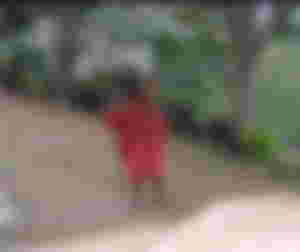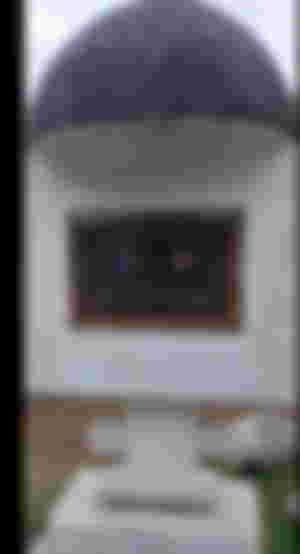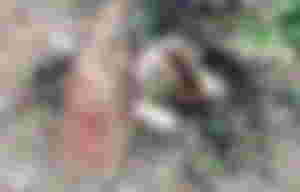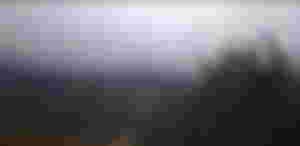 The fogs went down already when we nearly reached our place.It even blocked the road and would be difficult without the fog light. Everybody were tired but no complains heard from anyone.
I am looking forward to visiting these places again one of these days if the weather becomes nicer and hubby gets back home for vacation again. This time, together with my whole family😊.
Thanks for joining me on my travel. Happy reading❣️
8-3-20
>Xzeon<