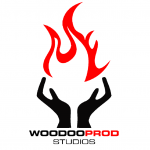 Hey there,
Today we are still on the"Moment de répétition" serie. Live rehearsal instant takes from the french rock band Alchemic Journey. This one was the first one recorded end february 2020, and the song is called: "Un Espoir" (Give me hope).
You can support them here: https://www.facebook.com/AlchemicJourneyOfficial/
Enjoy!
The moral of the story is: Keep hope, always! No matter what happen..
A peaceful sunday to everyone!
Un Espoir
All the best, Woodoo Prod.