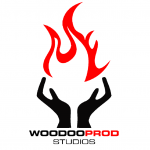 Hey there,
We was producing some Live videos for Alchemic Journey french rock band.
"Moment de répétition" serie. Live rehearsal instant takes.
This one is from may 18, 2020 and the song is called: "Groovy Things".
You can support them here: https://www.facebook.com/AlchemicJourneyOfficial/
Enjoy!
Move you body!
Groovy Things
All the best, Woodoo Prod.