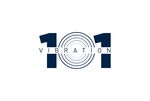 I can only have one fruit....for the rest of my life? I would pick a banana in a heartbeat. I love banana's....despite how 'phalic' they are ;)
Filled with potassium, they prevent cramps and aid in digestion. I love banana flavored things like slurpee's and laughy taffy....you know....that artificial banana flavor!
Banana's go bad so fast though, and I hate it. I hate when they still have those little strands on them, the ones that make the banana sour when you bite into it. I can't stand bruises either.....that banana is bruised and Daniel is Audi5000. There are bruises I do like though, that I kiss, and pay attention to.....you know which ones those are ;)
I do like bananas, but it would break my heart to know have that fruit for the rest of my life. Do I have to still live with knowing what a strawberry tastes like, or a peach? Do all I know, all I've ever understood represent banana's? At that point....I wouldn't be missing anything. All I would know is a world of only banana's.
What is your favorite fruit? This could be a writing prompt like @JonicaBradley does, and who I've gained so much inspiration from. If you could only have one fruit.....for the rest of your life....would it be a raspberry? a coconut? a pear? Why did you pick that fruit? I've hardly answered this question.....what gives me the right to ask you then lol?
Banana's.....they're fun, they're colorful, they're loud, they are......the way they are. That's why I would pick a banana. They taste good, you can eat them with or without teeth, you can leave the peel on the ground and someone can comedically slip on it lmao. They come in a 'bunch', never alone. Is that why I like them? Because they always have friends, companions, brothers? The lone banana always gets eaten along with the one it was attached to.
Does liking banana's make me crazy? Am I.....crazy? I'm eccentric, and I'm not writing about banana's anymore. I enjoy how they grow....how you have to work to harvest them. Climb the tree, put in the effort, and get your reward. Similar to this platform, similar to writing or anything we choose to put effort into. Effort in = results/rewards out.
Banana's are satiating, they are refreshing, they are.....nourishing.
Tell me your favorite fruit, tell me which one you would pick if you could only have it for the rest of your life. Tell me why you picked it. Tell me what it is about that fruit that you enjoy so much....
I could put rules up like Jonica.....600 words, original content, etc. I love living by that structure when I need a prompt, but I just want responses, I just want answers. I'm astonished I haven't picked up a sponsorship yet either.....I'm also very insecure lol xD
Banana's right.......remember Gwen Stefani? B A N A N A S.....come on, we all remember that song right? banana, lana banana.....ever seen American Horror story? I CANNOT STAND lana banana....she rubs me the wrong way (and I wonder why I don't have sponsors lol). Banana's are beneficial, they are important.
Could I live only ever having a banana as a fruit for the rest of my life.....?
Absolutely.