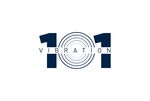 The 3 of Pentacles is a card that puts heavy emphasis on teamwork, collaboration, and learning from each other. The Pentacles in tarot are one of 4 suits in the Minor Arcana. Typically the Pentacles, or "coins" suit deals with money, finances, hard work and material wealth. The Pentacles suit in tarot is associated the suit of diamonds in traditional playing card decks. The similarity is obvious, with diamonds being associated with affluence, status, wealth and success. Pentacles are also tied to the element earth of the 4 elements.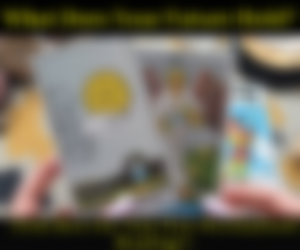 The 3 Of Pentacles depicts a young man standing on a wooden bench, working on a stone wall inside of a church. He keeps one hand on his 'work' while turning his head toward two older men holding a paper document. The 3 men seem to be discussing the work, plans, and result of the stonemasons work. The young man seems to have the full and undivided attention of the other two men, their heads are turned like they are working toward a solution. The 3 of Pentacles is displayed prominently in the stone work of the ceiling, supported by a single pillar.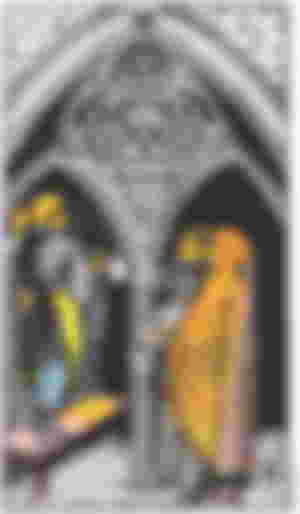 I would assume the stonework has been tasked to the young man, and the quality of his work has earned him the job. Despite his age or 'inexperience', he has earned the respect of the two men in charge. The two elders are interested in his opinion, and would like his input on the project. Everyone in the group has a common goal, and they work together to see it through. There have been sayings about strength in numbers and collaboration for centuries.
2 heads are better than 1

Three Wise Men
Upright:
Common Goals

Teamwork

Apprenticeship

Collaboration

Student/Teacher Relationship

Wisdom

Skills of the trade

Synergy

Dedication

Sharing Knowledge
Reversed:
Competition

Inconsiderate

Closed Minded

Disharmony

Lack of cohesion

Ego

Working Alone

Solitude

No direction

Laziness
The 3 Of Pentacles upright meaning is all about leaning on others knowledge and expertise, while sharing your own knowledge and opinion. The young man respects the two elders for their advanced wisdom and expertise, while the two elders respect the stonemason for his craftmanship and attention to detail. The project would not be completed if one did not have the other. You are starting a project, job, or task and may need to rely on others for their advanced knowledge of how to get this task done. Teamwork makes the dreamwork, and every one of us are blessed with special and unique talents that can be magnified by the same unique talents of others. When working in a group, you are only as strong as the weakest link. Your strengths can offset others weaknesses, in the same way their strengths can offset your shortcomings.
When you receive the 3 Of Pentacles upright in a reading, it can also be an indication to open your mind to outside ideas or opinions. Every single one of us has wisdom to impart, whether you're 9 or 99, we can all learn from one another. The Pentacles suit represents wealth and finance, and while you could probably complete this project by yourself, it will be MUCH more successful with the help of others. Consider forming a 'mastermind' group, where you and people with a similar goal but different backgrounds can share ideas. By having a diverse group of advisors, you can get new ideas and opinions from different perspectives.
When the 3 of Pentacles reversed shows up in a reading it implies disharmony, miscommunication, strife and butting heads so to speak. Whether it's at work, with friends, or family, the 'group' is disjointed and not on the same page. Objectively view your situation and determine if you've been 'digging your heels in". Cohesion and unity will better serve the group, and you individually. There also may be competition between you and the group, where everyone is competing to come out on top. When you get into the 'every man for himself' mentality you get paranoid, and start believing that there isn't enough for everyone. You can have YOURS, and bring up others at the same time!
I also view the 3 of Pentacles reversed as being a display of having a closed mind. Looking at a situation subjectively, as if there's only one RIGHT way to solve it. Imagine if the young stonemason ignores the advice of the elders and architects, and when the work is finished it is sloppy and incomplete. The young man has done his best, and the work is 'OKAY'. But with the direction and advice of the elders, it could be magnificent and transcendent. Be open to new ideas, and consider points of view that differ from your own. Even if you disagree, the observation of a new perspective can spark new and creative ideas in you!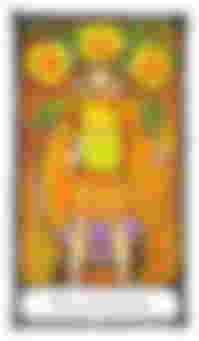 The 3 Of Pentacles Love meaning is unity, teamwork, and understanding. If you're in a relationship it can mean compromise or an agreement. You and your partner work well together, and communication is key. Your strengths offset their weaknesses, and they do the same for you. If there's trouble in the relationship then try viewing your partners perspective in a different way. When you both are on the same page, magical things happen! When there's a disconnect, it's not just a strain on the relationship, it's a strain on all areas of life. Acknowledge your soulmates strong suits, and build up their weak points in a way that everyone benefits.
If you're single, the 3 of Pentacles Love reading can show that you may need to branch out and starting engaging your circle. Your friends, family, and coworkers all know someone who they think would be good for you. Don't be afraid to to consider others opinions about a potential partner. The advisors or 'elders' in your life have valuable input to offer, take it into consideration.
If you're not looking for a partner that's OKAY! Rely on your friends, family, and the ones you trust the most. Be aware of any ideas or suggestions they may offer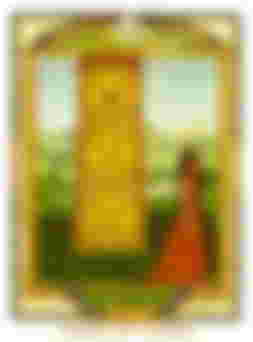 The 3 Of Pentacles for career and finance is similar to the love, and general meaning....are you heeding the advice or wisdom from others who are more well versed in the subject? Whatever goal you have set before yourself may be aided by outside sources. What if you're trying to start your own business, but you have no clue about taxes? You set out to seek someone to either guide you, or take over the work themselves. Don't be afraid to ask for direction, or advice on something you aren't as knowledgeable about!
Take a closer look at your finances when the 3 of Pentacles comes up in a reading. It may be necessary to seek out financial advice on the situation you're facing now. Utilize the resources that are available to you, there is a solution! Another perspective can offer insight and helpful advice to solve this problem.
---
https://vibration101.com/3-of-pentacles-tarot-meaning-for-love-money-and-career/