Traditional Thai massage originates from India, where its use began 25 centuries ago, it is performed on the floor, on a mattress and lasts from 60-120 minutes.
There are two variants of Thai massage, plain and oil massage. The only difference is that with an oil massage, the skin is oily and slippery. Due to the healing effects that are achieved only a few hours after the treatment, you should avoid showering for at least 3 hours after the end of the oil massage. Although it is recommended to wait for an hour, you can take a shower in the salons after, but also before the massage.
Thai massage involves working on energy meridians and acupressure points. Therapists perform the massage with pressure on the fingers, elbows, knees, or legs, and this type of massage has an extremely beneficial effect on joint problems, sciatica, or shoulder pain.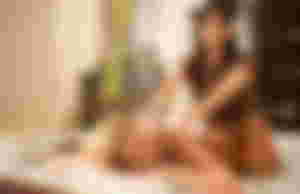 It combines the positive effects of acupressure, yoga, and reflexology so that it achieves calmness and regeneration of tired parts of the body, increases the elasticity of the body, stimulates the work of internal organs, and improves circulation.
In addition to the regeneration of tired parts of the body, Thai massage has an extremely positive effect on reducing and relieving stress, but also in people who have chronic or frequent headaches. Athletes and people who are exposed to frequent physical exertion are recommended to periodically go for a Thai massage.
Although the massage is very pleasant, both physically and mentally, because after it you feel drastically more positive and motivated for any activity, it is recommended that you consume Thai massage 2 to 3 times a month, except for anti-cellulite massage which is also available in Thai massage salons.
This type of body massage is based on the ten most important energy channels through which life energy flows and which are located on two fingers below the surface of the skin and extend throughout the body. Thai massage removes blockages in these channels and allows the complete flow of energy through the body.
The benefits of traditional Thai massage are evidenced by the fact that it is recognized by the International Health Organization of Europe as a natural healing preventive activity.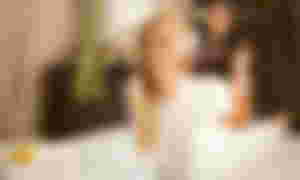 You do not need any preparation to go for a Thai massage - it is enough to come ten minutes earlier to relax, and then indulge in a massage.
Depending on which message you decide on, you can be in a kimono, which provides a salon, or in disposable underwear, similar to thongs, if it is an oil massage. Especially with this second type of massage, don't be surprised, you will definitely be covered with a towel.
Thai massage is practiced all over the world today.
There are two Thai Spa salons in Belgrade, where you can choose between several styles of Thai massage:
Thai massage with aromatic oils
Massages last 60, 90, or 120 minutes.
Autor: Velimirveki97