🇨🇳 Happy Young Pioneers Day
Happy Young Pioneers Day! This holiday is celebrated each year on May 19.
The Vladimir Lenin All-Union Pioneer Organization was founded on May 19th, 1922, so today its 100-years anniversary.
The text on the flag is: 'Vsegda gotov!' which means "Always ready!"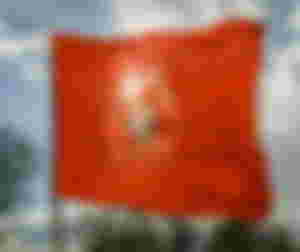 By the way, this footage shows what happened to one of the children summer camps of the Young Pioneers organization:
The summer camp 'Raketa' (The Rocket) is now completely forgotten and abandoned due to lack of funds.
***
The photograph, video, and all the text are my own. Copyright (C) 2022 Valerian Kadyshev.