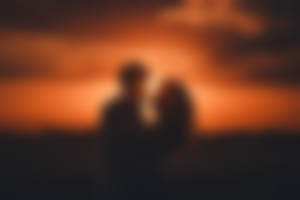 This weekend, my partner and I decided to have a 2-day special day for both of us. Since all the love languages ​​are in my partner, I don't have a hard time finding a way to make him happy. He loves talking about everything and he'll go on any adventure as long as I'm with him. A few weeks ago, our whole lives became a bit gloomy. He was very stressed because he had been without work for several weeks and I, on the other hand, was very exhausted from doing things at school. And because we are aiming for a stable future, we both faced our own battles. Sometimes I don't want to stress him with my problems because I know his future is more difficult. But in the end, it was amazing because we didn't become toxic to each other, instead, we gave each other a break. I'm glad because it's been months since we've had an argument over little things.
I can say that our age gap is one of the best things that we both have. Before, I dated other guys but my current partner's behavior is really different. I can really say that it's okay for me that we have a big gap, and in that way, I'm being taught to be more mature. Days ago, we talked about men being 'under' their girlfriends or wives and he said it's better that way because he knows that women control the relationship better. I jokingly asked him if he was afraid of me and he said yes, even before I came to them he would clean his room as well as the whole house and he would have their maid clean it.
But let's go back to his handling of me as a relationship. I have to say that sometimes there are things that are really opposed to my wishes and it's the same with him. But at the end, I can still say that he still takes good care of me. I feel that it is normal for us if we argue about simple things, it is also good that we have special times when we can talk and then we will also have time for our personal interests.
So, guys, I didn't start this site to flaunt the sort of relationship I had. I simply wanted to let you know that not every one of our partners is perfect. At some point, you'll both grow weary and give up easily, but if you remain with it, you won't fail.
Photo by Gabriel Bastelli from Pexels: https://www.pexels.com/photo/silhouette-photography-of-man-and-woman-1759823/