One Scary Story to tell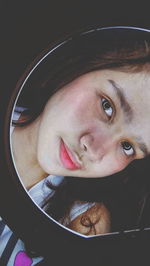 Hello, Readtizen! The days go by so quickly, no? We can't help but feel scared before Christmas because this week, the theaters will be loaded with scary movies again, many people will buy more tricks or treats, and Filipinos will not skip visiting departed relatives in the cemeteries.
Anyways, since we're all here, why not let's try to answer some scary stuff related to Holloween?
Let me tell you my story from last week before I forget. Actually, I don't want to terrify myself because I'm now under a lot of stress from my schoolwork and lack of rest. I simply don't have time for horror, to put it briefly. However, this one did occur.
I naturally took a shower as soon as I got home from being outside. So, when I was putting on my upper clothing, I noticed a fellow standing a few meters to my right. Additionally, I noticed this person standing close to my father while he was asleep.
I was immediately aware of what I had seen. It was a ghost, that. But because I was just being myself, I hid my fear. But as soon as my other three siblings were in the living room, I hurried downstairs. I reported what I had seen. My sister and another brother went to check on the ghost right away, but one of my brothers stated it was still there and standing when they arrived. Yes, he witnessed the ghost as well, and he even informed us that it frequently appears on our terrace's stairs. Well, that's what took place on that particular day. Before I arrived that day, my mother claimed to have seen a silhouette of a ghost standing close to her head.
Since this ghost never threatens nor hurts, they claim there is nothing to be terrified of. Well, it wasn't simply a silhouette, which caught me off guard when I first saw it. I actually saw a complete ghost. However, they claimed that they wouldn't touch you unless you will do something against them.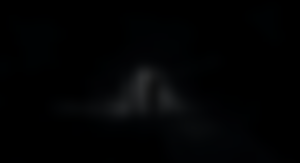 Photo by Lennart Wittstock from Pexels
---
Since it will be a weekday, I will undoubtedly spend the entire day at home, watching horror films or documentaries on notorious serial killers. Since our professors will undoubtedly assign us a lot of assignments that week, I would also simply sit at my desk and complete a lot of modules.
My favorite creature is a vampire. Would you believe that up to this day, I am still researching if they do exist? Aside from that, I am also a Twilight Die-hard fan... Omooo!! My Edward Cullen!! 😍🤗
Truth be told, I don't mind the dark. I don't need any lights in my room to fall asleep. Same goes for my son. Perhaps we're accustomed to constantly turning out the lights before going to bed. However, I also experience fear when I'm alone or in a dark environment, and one of my coping techniques is to play loud music. I once listened to Hillsongs because I was so terrified. But if you ever go into a dark place, it's obviously far preferable to still have sharp items with you. Instead of being afraid of ghosts, it is best to be cautious of real persons with bad intentions.
Disclaimer: The views expressed in this post are solely those of the author. If there was anything I said that offended you, I sincerely apologize.
By the way, let me drop here my noise.app account too.
I am also in Hive guys!