Don't bother about what they think, just accept yourself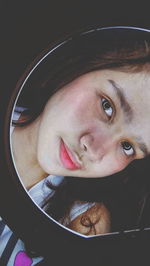 PUBLISHED: JUNE 24, 2022 TIME: 4:34 PM PST ARTICLE #: 141
When I was young, I was taught the proper behavior expected of a young lady. I already know what I want when I'm seven years old. Garter, Piko, and even Barbie are toys that I avoid. The cryptic dolls that my grandmother gives me are always displayed on the top of our durabox, and I never play with them. As a child, my mother would often tell me off for playing "tumbang preso" with my friends. My parents would criticize me for how I interacted with other kids when I got home after playing with some of my childhood friends. Dad advised me to go to church and re-join the choir instead. They said that in this manner, I may be able to change.
I attempted to modify my ways and listened to my parents' advice. They also send me to a Catholic school, claiming that I am having a negative influence on my primary school. But, to be honest, while I studied there, my head and heart opened up a lot more. I grew more open to other students, and happily, I found a group of friends that value me as a person. They are the ones that back me up whenever my parents inquire how I am doing at that school. I also recall them telling my parents that I had become a muse in our intramurals, but since my parents believed them right away, they didn't ask for photos.
Some people have the misconception that the pupils who attend Catholic schools are generous and honest, but to tell you the truth, this is not the case at all. There are those of us who are even more wicked than the students who attend those public institutions.
After studying there for a total of four years, I can now conclude that there are certain aspects of it that caused me an excessive amount of mental suffering. There are moments when I am the target of bullying, and I also have a lot of other problems to deal with. The topics themselves are not just discouraging but also unenjoyable as well.
My college years were the moment in my life when I became more forthright about both my identified sexuality and my personality. This was also the time when I came to terms with my sexuality. I have informed my parents that I have been seeing the same female for the last two years, but they do not approve of our arrangement. They warned me that they would stop caring about me if I did not end my relationship with her. Due to the fact that I am still living with my parents, I once again followed them and felt miserable about my girlfriend. I had the want to defend her, yet at that same time I was also experiencing feelings of depression. I'm not sure whether this persona is entirely me or if it's simply the result of me being affected by my environment.
After our relationship ended, my ex-girlfriend, who I had believed would be someone I could adore for the rest of my life, pleaded with me to not invalidate the emotions I had for myself. Yes, we are still young at that time, but she told me that she may still be right there waiting for me. She advised me that if I did not face my truth, I would continue to harbor resentment for the rest of my life. To tell you the truth, I am aware of the things that actually excite me; nevertheless, due to the influence of my parents, I lack self-assurance in those areas. As soon as I am free and able to exhibit my true self without fear, my parents will stop treating me as their daughter, which is something that I really want to avoid.
The state of my life right now is quite disheartening. I truly wanted to be confident in who I am, but there's a part of me that doesn't want my parents to be upset if they find out the truth about me. Since I am their only child, I am well aware that their love for me is unending. But I'm so sick of trying to assimilate to this culture where I don't really feel like I belong, and it's driving me crazy. It seems as though life has taken a turn for the worst. I just have to keep telling myself that I'll be able to handle anything comes my way in the next world that I live. And I wish that I could have parents that love me even more...
FIN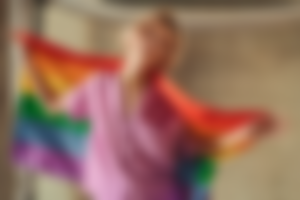 Photo by SHVETS production from Pexels
This was the last entry that was made in the journal that belonged to my ex-girlfriend. After her memorial service 5 years ago, her mother handed it to me as a keepsake. To this day, I feel sorry for my ex-girlfriend since she was unable to free herself from the situation she was in. I also feel so awful for her parents since I know how much they regret what transpired with their daughter Kara. In addition, there is a part of me that is filled with sorrow since I was not able to fight for her or allow her to display the real side of her character.
For anybody reading this who is suffering with the same issue, please keep in mind that you are the only one who can know yourself completely and accurately. Find your own stars to follow if the actions you are doing in do not bring you delight. It is critical for your identity development that you disclose your sexual orientation to the people in your immediate circle. Understand that you are a common person who is capable of living a very fulfilling life. Embrace who you are and do not allow people to control your body and your preferences.
---
The narrative above is purely based on my wild creative mind. I'm bringing this up because a good buddy of mine has asked me for advise on his sexuality. We've seen him as pan, but every time I tell him about it, he acts as though he's not confident enough to display his real colors. As a friend, I informed him that even if it takes a long time for him to embrace who he is, I would always be there for him.
Anyways, thank you for stopping by to this article guys!
< Lead image was from by RODNAE Productions from Pexels and edited on Canva. >