What Human Traits Do You Possess?
I viewed content some time ago about a leadership coach. She mentioned at the top of her profile who are her targetted clients. I am blown away by the first sentence of her summary.
The leadership coach works to build her clients to be "Courageous, Kind, Open, and Truthful." I must say I liked her mission statement which sends a clear signal about what type of human leaders she would coach.
We all are human bloggers and create content on a variety of content publishing platforms. We can't hide our human characters. If you and I wish to be successful creators, you and I have to highlight our human traits in the published content.
---
After all, we are human beings, and hence we should be humane, not robotic. Taking cues from the starting section, I don't hesitate to write clearly what I think about the essential traits.
I simply ask the question, "What human traits do you possess?" To be more precise, I may ask, "What most essential traits a human should possess?"
While answering the question, will you hide or pretend? Or, will you authentically disclose your mind? You can think and do whatever you feel appropriate. But, in my humble opinion, the best policy would be to give complete freedom to your thinker mind to think and decide.
---
I must say that the LinkedIn profile of the leadership coach has provided me with a list of the most unique and essential human traits. What else could be better than Courage, Kindness, Openness, and Truthfulness?
---
Courage is one of the essential traits a human needs.
When I gaze back at many memorable incidents from my past life, I can find a few brave moments in my life. Those moments are not planned but spontaneous. I rose to the edges of trouble and quickly decided to face it with some brave acts.
Those incidental brave acts instill a little bit of courage in whatever I do, be it in academics, research, career, or family affairs. I face every bit with courage and joy.
---
Kindness is one of the essential traits that a human should possess.
I always feel to help other human beings. I am also compassionate about plants, and other living beings, such as birds, dogs, and every member of the living kingdom.
I prefer to exercise some "finite acts of kindness" rather than a "random act of kindness." The problems of the world are huge. We must undertake well-planned finite and intentional steps of good works.
---
Openness is a distinct trait that must be exercised with utmost care and caution.
We must understand the situation where we have to be open and where we are required to be secret and closed. Life experience teaches us lessons about the requirement and purpose of openness.
In all sorts of learning and academic developmental works, we may engage openly with all the stakeholders, including the teachers, students, guardians, and administrators of the school/college/institute/university.
I use GNU/Linux OS, Free, and Open Source Software (FOSS) in all my computing works. I never use proprietary software unless clients require it specially.
In a business and professional environment, there should be limits and territories where dealings may be operated in open or partially closed setups, depending on the requirements.
Thus, I take a professional strategy while dealing with openness or closed setups.
---
Truthfulness is an exceptional trait of a human being.
Truthfulness is a trait we learn since our childhood from our parents and teachers. Being truthful is the best policy ever. There cannot be any substitute for truth.
We must follow a truthful strategy throughout our lives. Unless a lie can do something good and beneficial for global citizens, there is no way one can accept something different from the truth.

Truthfulness can immensely help in growing a career, business, or startup.
Corrupt politicians, news media, and companies may compromise on truth to win elections, or earn more revenue in their businesses. But, they lose their mental peace and trust of the people, which can damage their future.
I try my best to be truthful in whatever I do in life because I wish not to lose mental peace, which is required to be happy in the long run.
---
Don't think I am a human preacher only.
I do practice courage, kindness, openness, and truthfulness.

Acquiring those four traits is not impossible.
Have you ever thought to revitalize your life with these human traits?
Rebuild your character with courage, kindness, openness, and truthfulness.
---
Exclusive sponsor of this article:-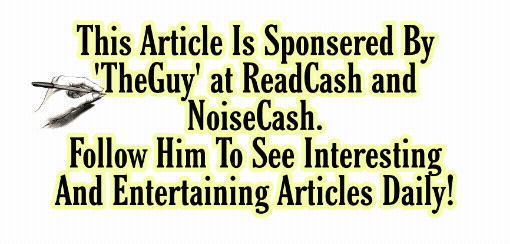 Image Source TheGuy – Follow him on Noise and Hive for more insights.
---
Cheers!
Unity (Debesh Choudhury)
Text Copyright © 2022 Debesh Choudhury — All Rights Reserved
Join me at  
Odysee, LinkedIn, Twitter, noise.cash, read.cash, publish0x, and Facebook
Lead Image: I created a GIF using title texts and two photos by Priscilla Du Preez and Todd Quackenbush on Unsplash.
All other images are either drawn/created by myself or credited to the respective artists/sources.
Disclaimer: All texts are mine and original. Any similarity and resemblance to any other content are purely accidental. The article is not advice for life, career, business, or investment. Do your research before adopting any options.
Unite and Empower Humanity.
July 18, 2022