Utilize Sponsorship Feature
I don't know how many of you use the "Sponsorships" feature of the parent blogging platform. Many of the users have utilized the "Sponsorship" feature.
I sometimes get a "Sponsor" request. It starts from the minimum to a moderate amount. When most of us tip on the articles an amount of $0.05 or more, I feel most bloggers can sponsor a decent amount.
The users select a particular sponsor amount depending on their mental state, spirit, and the upvotes/tips they get/earn from the platform.
Anyway, the article aims to show some examples of utilizing the "Sponsorships" feature more flexibly. It may so happen that you already know it. Then, please ignore this article of mine which will show some experiments on "Sponsorships.".
---
Please bear with me. Most expert users may consider my pointing audacious. For the sake of completeness, and without any loss of generality, I wish to write a few words about the feature and show a screenshot wherever appropriate.
After clicking the "Sponsorships" button, you will be guided on choosing the amount of sponsorship.

The panel will show the existing sponsorship amounts in descending orders.

You have to choose the correct amount and pay it to get the right spot.

After you send a sponsor to a ReadCash user, the user must "Approve" the sponsor. Then, you can pay the amount.

When you successfully complete the payment, your particular graphics/image with an embedded link appears in the sponsor box of the user.

The user may also "Reject" your sponsor or may like to remain silent without taking any action. You may also "cancel" the sponsor at any time.
In short, the "Sponsorships" is a flexible feature to support selected bloggers and display your brand image and link in the sponsor box.
---
In the past, I sponsored a few bloggers. Then, I found one of them is not publishing for almost four weeks. You have to track if your sponsorships are worthful for them.
Yesterday, I sponsored an experienced writer (@Talecharm) who also supports innumerable writers on the platform. I consider promoting one of my Odysee-dot-Com channels here via the sponsorships feature.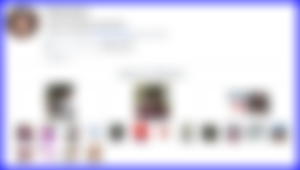 Graphics 01: Screenshot of the "Sponsors" box from Talecharm's user profile.
You can notice the image with the "Learning Times" logo in 7th place on the sponsor box. I wish to test whether I can change my place by editing the sponsor amount or not.
One can edit the sponsor amount any day and anytime. It can take a minimum of ten minutes or more to update the sponsor amount and your sponsor slot (position).
Now, I have edited my sponsor amount in my "Sponsorship" menu and made it slightly more than the top sponsor. It has dynamically changed the sponsor amount and displayed my sponsor image at the top slot within about an hour.
If you change/edit the sponsor amount after making the payment, the date of validity will not remain full for one month because it counts with the "already paid" sponsor amount with a "higher monthly sponsor rate."
The sponsor box of @Talecharm then looks like the screenshot shown below.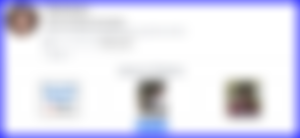 Graphics 02: Screenshot of the same page after modifying the sponsor amount.
The link I have placed in the sponsorships box is of the "Learning Times" Odysee channel. Now, again may revert to my original sponsor amount and let my position comes down as earlier.
---
Earlier, I had a question about "Sponsorships," which is not explicitly written and explained in the platform help document regarding "Sponsorships."
Can you sponsor your own user account? Yesterday, I tested the experiment on my own account. So, to carry out the experiment, I clicked the "Sponsor" button below the "Sponsor" box and initiated to sponsor myself.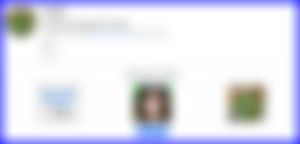 Graphics 03: Screenshot of the "Sponsors" box from Unity's user profile.
You may notice, that I have self-sponsored twice, one for the Odysee-dot-Com channel "Learning Times" and then for my NoiseCash account "UnityOne".
You can modify the amount of the sponsorship any day and anytime. Your modification amount takes a few minutes to display in the sponsorships box.
Self-sponsoring is a simple way to promote your personal content pages.
---
The "Sponsorships" feature is a way to support your hand-picked bloggers and advertise your content page graphics with an embedded link.
You can utilize as many sponsor payments to advertise multiple content pages.
I see plenty of sponsors on most bloggers' "Sponsor" boxes.
Sometimes, I also get "New Sponsor" messages in my notification.
I have carried out some experiments with the "Sponsorships" feature to clarify the following questions:
Yes. You can edit/modify to change your sponsor slot in someone's sponsor box dynamically.
Yes. You can sponsor yourself and display a particular image with an embedded link in your sponsor box.
How far the sponsor advertisements are effective to yield an impact is not known.
To my feeling, the "Sponsorships" is a feature to enhance networking among the ReadCash bloggers in a synergistic manner. That is why I have used a cover photo with cooperating hands of multiple people.
I will come to know within a couple of weeks how much impact the sponsorships give the sponsored bloggers and me.
---
"Sponsorships" is an underutiied feature here on ReadCash, and most content publishing platforms. We often forget our self sponsoring ability to promote our diverse content.
---
I regularly practice Science, Technology, Engineering, and Mathematics (STEM). I have also added "Arts" and "Fine Art" to my interests and made my interests STEAM - Science, Technology, Engineering, Arts, and Mathematics.

I actively create solutions for password and cybersecurity relevant to cryptocurrencies, blockchain, and other block-less distributed ledgers.

Thanks to all my sponsors, whose names appear in the "Sponsor" pannel.
I hope all members of the blogging community will strive here and elsewhere.
Explore my "Learning Times" and other channels on Odysee-dot-Com and earn crypto coin LBRY Credit or LBC for consuming and creating content.
---
Cheers!
Unity (Debesh Choudhury)
Text Copyright © 2022 Debesh Choudhury — All Rights Reserved
Join me at  
Odysee, LinkedIn, Twitter, noise.cash, read.cash, publish0x, and Facebook
Lead Image: GIF image created using the text from the title and a Photo by Pixabay from Pexels.
All other graphics and videos are credited just below it.
Disclaimer: All texts are mine and original. Any similarity and resemblance to any other content are purely accidental. The article is not advice for life, career, business, or investment. Do your research before adopting any options.
Unite and Empower Humanity.
April 04, 2022.