The Arabian Music
There are so many memories. Which one should I write about? I remember so many worth remembering incidents that connect to my childhood entertainment.
We used to go to watch movies. Film music, of course, can't be forgotten. We listen to old film songs on TV and FM channels. During the winter days, the circuses would come to different parts of our city.
There was music that was played in the cinema houses before the start of the films. Those were old gramophone records. A particular cinema house would have a few records. The other ones would have different records.
Music formed my childhood memories of watching films in cinema houses.
---
One particular cinema house would always play some music I liked. My parents told me those were Arabian music. I used to like that music more than the films. So, I always wanted to enter the cinema house a few minutes before the film started.
Later, I came to know that Arabian music was created and conducted by renowned Ron Goodwin. When I moved to Bombay (now Mumbai) for doctoral studies, I discovered that particular disc in our hostel musical records collections.
Ron Goodwin directed music for about seventy films. Ron Goodwin is a respected music composer, and I have equal respect for him as I have for classical musicians of the past. Ron Goodwin's light musical creations remain inspirations for many film music composers around the world.
---
The particular musical piece is called "Desert Hero" which vividly appears in my mental space whenever I try to recollect my watching films in cinema houses.
The theme is beautifully composed. The recording levels of every instrument are so nicely balanced. The tune is similar to a particular morning Raaga of Indian classical music. The Raaga is called "Ahir Bhairo." The notes are exactly the same as the "Desert Hero." The movements of the notes also match.
---
The particular piece is named "Bare foot Girl." The music is a signature of Arabian music. Our Bengali music composer poet late Kazi Nazrul Islam composed the song "Shukno patar nupur paye" on this theme many years before Ron Goodwin recorded it.
I enjoyed my Sunday with many things. One last one I enjoyed was the unique musical compositions of Ron Goodwin, namely "Music for an Arabian Night."
I hope you will also like all the pieces from this special musical album by Ron Goodwin.
---
Music is a medium for soul searching. I think that.
I sometimes practice playing musical instruments, and try humming songs!

What do you think about music?
Don't you like music?
---
Sponsor of this article:-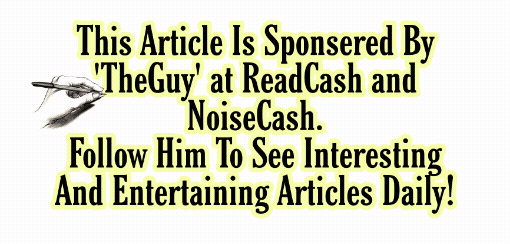 Image Source TheGuy – Follow him on Noise and Hive for more insights.
---
Cheers!
Unity (Debesh Choudhury)
Text Copyright © 2022 Debesh Choudhury — All Rights Reserved
Join me at  
Odysee, LinkedIn, Twitter, noise.cash, read.cash, publish0x, and Facebook
Lead Image:  I created a GIF using my title texts, and a screenshot of Ron Goodwin's "Music for an Arabian Night", and a Photo by Steve Harvey on Unsplash.
All other images are either drawn/created by myself or credited to the respective artists/sources.
Disclaimer: All texts are mine and original. Any similarity and resemblance to any other content are purely accidental. The article is not advice for life, career, business, or investment. Do your research before adopting any options.
Unite and Empower Humanity.
#music #arabian #indian #folk #classical
Aug 28, 2022