Mistakes Teach the Next Step
When I entered the username and password, I logged into my ReaCasg profile. But, the system showed me a message to import my wallet into the new device.
I used the saved seed phrase. Then, the system showed me a message that my wallet balance was zero, and if I would like to try it again. In fact, my ReadCash wallet balance was zero because I just sent the full amount from the on-browser wallet to an external wallet.
So, the system message had not bothered me, and I opted out to try it again and opted to open a zero-balance wallet. Then, I found that the system created a new account.
The warning message and the follow-up guide were not clear. Hence, I resulted in opening up a new (and second) on-browser wallet.
---
It is simple but very much ambiguous. My ReadCash account displays the second wallet as the active wallet on one computer, i.e., the wallet set to receive tips and upvotes.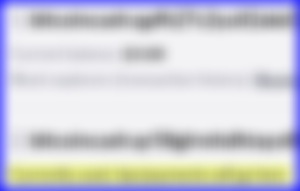 Image 01: Screenshot captured by me from my ReadCash account.
Another computer shows the first wallet as the "Currently used" wallet.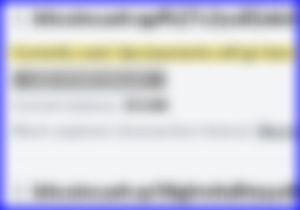 Image 02: Screenshot captured by me from my ReadCash account.
The errors are in the displays only. The tips and upvotes are going to the second wallet only. I may want to know if there is a way to remove/delete the unused wallet.
---
I am not happy to see two on-browser wallets in my ReadCash account. I know there is support staff to help. Maybe, now I wish to get rid of the "unused" wallet. But, the GUI doesn't show any direction for deleting or removing a wallet.
The inactive on-browser wallet sits on the profile.
Although it is not required to delete or remove the idle wallet, displaying different wallets as "used" or selected wallets on different computers is somewhat ambiguous. Anyway, the tips and upvotes are going to the new wallet. I don't need to do it. But, I may like to remove it from the display.
---
We can't do any work without mistakes. It is always advisable to read the guides and help documents before doing any work. We may try to be careful. Life gives many instances when we commit mistakes unknowingly.
The lesson from mistakes is simple. We should take more time to understand situations and decide the actions accordingly. Sometimes, circumstances compel us to take decisions and actions more quickly than in normal situations. We should not lose our cool whatsoever situations may come.
Finally, there are mistakes in our lives. We should learn from mistakes. The silver line is not to lose temper even in grave circumstances. Mistakes teach us new lessons that we would not have learned in normal conditions.
---
Think many times before taking any decision.

Even if there is no time in urgent circumstances, we must keep our mental composition cool.

Mistakes may always be corrected if the incumbent is willing to do so.

Learn from past mistakes and be ready with more skills for the future.
---
I work in Science, Technology, Engineering, and Mathematics (STEM). I am also interested in "Arts," so I now my field becomes STEAM - Science, Technology, Engineering, Arts, and Mathematics.

I create password security and cybersecurity solutions relevant to cryptocurrencies, blockchain, and other block-less distributed ledgers.

Thanks to all my sponsors, whose names appear in the "Sponsor" channel.
I wish that the entire blogging community will strive here and elsewhere.
If you get a little time, explore my "Learning Times" and other channels on Odysee-dot-Com and earn crypto coin LBRY Credit or LBC for consuming and creating content.
---
Cheers!
Unity (Debesh Choudhury)
Text Copyright © 2022 Debesh Choudhury — All Rights Reserved
Join me at  
Odysee, LinkedIn, Twitter, noise.cash, read.cash, publish0x, and Facebook
Lead Image: Photo by Sander Sammy on Unsplash.
All other images are screenshots taken by me from the ReadCash account.
Disclaimer: All texts are mine and original. Any similarity and resemblance to any other content are purely accidental. The article is not advice for life, career, business, or investment. Do your research before adopting any options.
Unite and Empower Humanity.
April 26, 2022.