How Much Do You Tip?
Do we bother about time which is costlier than any money?
When I first created an account on read.cash, the first thing I noticed is how much a fellow blogger tip. Even the top bloggers are moderate tippers.
The amount of time you devote to engaging in others' posts is invaluable.

We can't save time, but it is the costliest currency. Share your time in reading and engaging with other blogs. Watch for my future article on time!
There could be a ranking of the top tippers on how much percentage of total earnings a blogger tip in the upvotes. It would be a fantastic list. Isn't it?
---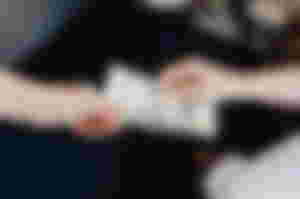 Image 01: Photo by Karolina Grabowska from Pexels
Suppose, you (say "New01") have earned BCH equivalent to $6 in a month, and the total tipping of "New01" to others' posts is equivalent to $3.
What does that mean?
"New01" has upvoted almost 50 percent of the total earning of the entire month!
The other side of the upvoting story may play a different ball game.
Suppose, on the other hand, a top-earning blogger (say "XName99") who tested the platform more than a year, and has earned BCH equivalent to $350 (say) in a month. And, "XName99" offers a total of BCH equivalent to $50 as tips/upvotes on other bloggers' posts.
What does that sound like?
The top-earning blogger "XName99" has upvoted almost (50/350)100 or approximately 14.3 percent of the total month's earning!
If now we create a ranking of the tippers according to "top percentage of entire month's earning," then the top-earning blogger "XName99" comes below "New01."
The fictitious tippers' list may look something like the matrix shown below!
========= User name of the tippers ================ Percentage of tips
----------------- New01 ------------------------------ 50 percent
-----------------XName99 ---------------------------- 14.3 percent
It could be a different, engaging, and additional way of ranking the tippers of the month. Let all types of ranking prevail.
---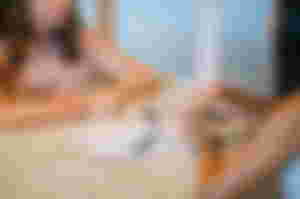 Image 02: Photo by mentatdgt from Pexels
What do you do when someone offers you feedback on your work - blog, or any other project? Generally, we request a friend or colleague to provide feedback. Then, after getting the thoughtful feedback helps, we at least thank or reward the person monetarily.
I am a newbie on read.cash and noise.cash. I have understood well that articles created by the creators are expected to be read, evaluated, commented on, and finally upvoted with some tips worth some smaller fractions of BCH.
Now, I come to the point of tipping to the comments.
I have noticed that many articles get tips/upvotes. But, comments are generally replied to but not always rewarded with upvotes.
How much do you offer as upvotes to the comments?
Many bloggers make it a rule to tip each complete comment with an upvote of $0.01 to $0.03, or sometimes more tips equivalence of fractions of BCH.
Rewarding every comment writer is a good rule of thumb.
---
I have done a different thing in my earlier article, "Don't Be a Miser in Self-Love."

Image 03: Screenshot from the article list of https://read.cash/@Unity
When I shared the article link to @Olasquare via a comment reply, he upvoted the article with $0.50 and wrote an insightful comment.
I was happy to get support from @Olasquare. I paused for a second and decided to reciprocate with an equal upvote of $0.50 on his comment.

Image 04: Screenshot of a comment from https://read.cash/@Unity/dont-be-a-miser-in-self-love-9a0c2c2a
Why shouldn't I reciprocate the support of an empathetic comment writer and supporter of my blogs? After all, I have received the support to my wallet, and I can reciprocate with an equal upvote!
You may ask me why I should share the amount I get as an upvote.
My answer is simple. The Random Rewarder is omnipresent to reward all of us. Why don't we play our part to reward our supporters with upvotes?
---
There is no reason why reciprocity won't stand in the domain of blogging.
In the past, I upvoted articles by many top tippers. I will write about it later. I have decided to create a new writing community here on read.cash to do a little more.
The detailed information is available on the community page, accessed by clicking the top or bottom link.
---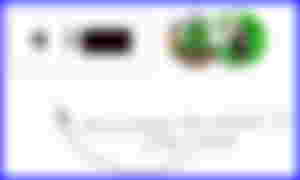 Image 05: Screenshot of the upvote area of my recent post, "Acquire Crypto Technical Skills" (we can see Jane is the only other tipper); source: https://read.cash/@Unity/acquire-crypto-technical-skills-36c12bd1
Every user on all content publishing platforms knows how to upvote.
I wish to remind you about tipping upvotes to your choicest creators.
Try keeping track of how much you earn and upvote others.

Upvote newbies more often than your longtime group members.

Don't forget to reward the comment writers for insightful comments.

Reciprocate every authentic upvote of fellow content creators.

Don't fly away with all the random rewards you earn from the platform.
Above all, try to be a little bit empathetic in your engagement.
---
1) Utilize the upvoting feature of the content publishing platform.

2) Reciprocate the tipping engagement of the fellow creators.

3) Try to be creative and innovative in your tipping and upvoting activities.
---
I have created a new writing community - "Just Tip and Upvote."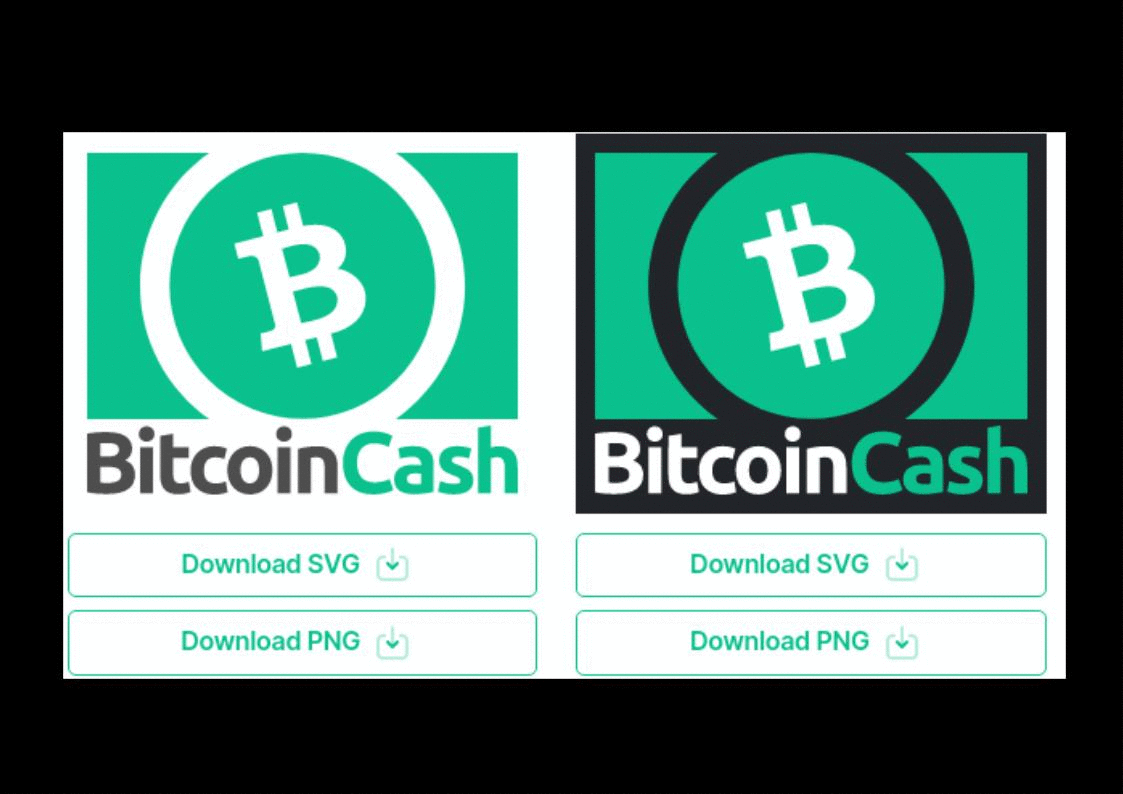 Image 06: I created the animation using open-source software ImageMagick, my texts, and a screenshot of a part of the BCH Logo download page https://bitcoinbch.com/resources/logos.
I believe the entire writing community actively engages in fellow creators' content.
The life of a content creator is solely enlivened on feedback, tips and upvotes.
Comments and feedback are excellent contributions to a content creator.

But, tips and upvotes are something a content creator needs to create more.

The tipping and upvoting patterns of the writing community are pretty complex.
On read.cash, there is of course "The Random Rewarder" of the platform that is driven by some supposed-to-be intelligent algorithms. But, what about the tipping activities of us - the human writers and readers?
I will write my commentaries on my experience in tipping and upvoting.

I invite my fellow content creators at large to share your experiences in receiving and offering tips and upvotes here and elsewhere, such as noise.cash, Publish0x, Odysee, etc.

I will be ever willing to help whoever wishes to improve their content creation.
May I encourage the blogging community on read.cash to follow and submit relevant articles elaborating your tipping and upvoting experience?
I always try to concentrate more on my core fields of STEM - Science, Technology, Engineering, Mathematics. I recently added "Arts" to it, so it now becomes STEAM - Science, Technology, Engineering, Arts, Mathematics.
I enjoy extra-curricular activities, such as music and fine arts. I like to connect with fellow content creators who have matching subjects or overlapping interests.
I also spend my precious time reading, learning, and growing.
Almost five plus years, I have been developing solutions for cybersecurity, data privacy, especially authentication technology and password security. I also write blogs here and elsewhere. I have started to create videos, and often appear on live video chatting.
I will be more than happy to meet like-minded bloggers from coherent domains interested in collaborative research and content creation.
This article is the first experimental piece to testify simple acts of caring, sharing, as well as spreading empathy and authenticity.
---
I could post this article by logging into my home Linux desktop from a remote location! I am happy the security of remote login in Linux works so well.
Long live online content creation!
---
I am taking the liberty of tagging a few empathetic bloggers whom I respect and am acquainted with during the small span of my blogging life on read.cash.

They often reward a meaningful comment with a reply and a token upvote.
@Amjad_Ali_Waince @Duvinca @Eirolfeam2 @ErdoV @nomadghada @Oikawa @Pantera @PVMihalache @remona
I can't tag my first sponsor @Diana_ and a top blogger @Jane due to some issues in the platform algorithm! Maybe, similar user names exist on the read.cash server!
A few acquaintances from my earlier digital existence on read.cash, @Ayane-chan, @ArteFM, @Ellehcim, @NakamotoBch, @rebeysa85(who kindly sponsored my other digital presence), @Winx1988 also engage empathetically with replies to comments and rewarding tips.
If you don't like me tagging, please IGNORE this post, and I will get a clear message that you DON'T LIKE tagging. I will NEVER tag you in the future!
---
Cheers!
Lead Image: I created the animation with my texts and a Photo by Karolina Grabowska from Pexels. Sources of all other images are mentioned below the respective images.
Disclaimer: All texts are mine and original. Any similarity and resemblance to any other content are purely accidental. The article is not advice for life, career, business, or investment. Do your research before adopting any options.
Unite and Empower Humanity.
I am also on noise.cash ... and I have also created a channel "Just Tip and Upvote" on noise.cash. Click the links if you are there.
January 24, 2022.