Future of Cryptocurrencies
What is the future of cryptocurrencies?
Although all fans (experts, quasi-experts, and enthusiasts) know very well that the end game is unknown, we always say, "The Future is for Cryptocurrencies."
Why?
The reason points towards one fact. The government taxing systems' tyranny continually loots global citizens' money and freedom.
The government regulatory bodies are running legal suits against many cryptocurrency startups.
---
As it is showing, the current decentralized systems don't seem to be mature enough to tackle all the problems and give the global citizens much-wanted freedom.
Money and decentralization don't seem to make a perfect match. Both centralized and decentralized systems have their pros and cons.
But, the current use cases of decentralized infrastructure are yielding encouraging results. For example, Bitcoin Cash is showing promise as peer-to-peer electronic cash with high throughput and efficiencies.
Bitcoin Cash can tackle many transactions per second.

Bitcoin Cash charges minimal fees per transaction.
Bitcoin Cash started as a hard fork of the original Bitcoin blockchain. Bitcoin Cash differentiated it from Bitcoin by increasing the block size thereby solving the well-known "scalability" issue of Bitcoin.
Bitcoin Cash project demonstrates how technology innovation can result in significant improvements in its performance.
There is no hesitation in writing that human knowledge base and technology evolution will decide the future of cryptocurrencies.
---
Cryptocurrency experts say that cryptocurrencies will replace fiat currencies. The crypto lovers and enthusiasts believe it. The idea of replacing the traditional fiat currency-based financial system seems to be a dream.
Can we buy most of our daily utilities, such as food, groceries, dress, electrical and electronic gadgets, medicine, etc., by using cryptocurrencies?

Only one restaurant in our city of Kolkata accepts Bitcoin Cash payments.

I can buy domain names using cryptocurrencies.
Cryptocurrencies' adoption will determine the future.
Nobody knows what would happen if the crypto payment process faced an error.

Transactions for sponsorships payments are pending for more than a week!

If it were large amounts of transactions, it could have been very annoying.
Are you unhappy, my crypto expert friends?
Please bear with the realities.
---
Cryptocurrencies use cases promise large-scale adoption.
The future of cryptocurrencies is in the hands of mass adoption.
Replacing fiat with cryptocurrencies may not be feasible in the near future.
There should also be a mechanism to address errors in crypto transactions.
---
"Mass Adoption Will be the Key for Cryptocurrencies to Succeed,"
my earlier article which was published a week ago.
---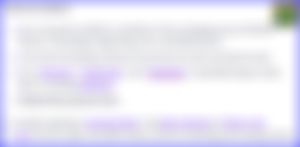 Cheers!
Unity (Debesh Choudhury)
Text Copyright © 2022 Debesh Choudhury — All Rights Reserved
Join me at  
Odysee, LinkedIn, Twitter, noise.cash, read.cash, publish0x, and Facebook
Lead Image: Photo by Quantitatives on Unsplash.
All other images are drawn/created by myself.
Disclaimer: All texts are mine and original. Any similarity and resemblance to any other content are purely accidental. The article is not advice for life, career, business, or investment. Do your research before adopting any options.
Unite and Empower Humanity.
June 06, 2022