Dream Blogs Won't Come from ChatGPT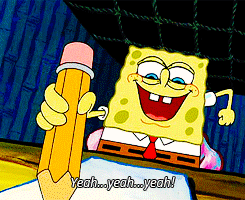 Even if I don't check it using GPTZero or other tools to check if the blogs are created using AI tools, it is not difficult to get a feeling that the text chucks are AI-generated!
For fun, you may post an article on how ChatGPT answered your queries.
But, using ChatGPT to create content and publish them under your name for our consumption is not only cheating. It is a crime!
I don't do it and won't support publishing machine-created texts.
---
You can scan your published blog list and determine which ones performed better.
After you meticulously review it, you will find which posts got sufficient engagement and which got more views and comments.
Please don't consider the random upvotes until last year as a metric for assessing the quality of your blogs.
Look at the engagement, number of comments, and users' upvotes.
ChatGPT may help you "vomit" out content within seconds.
But the best ideas and content can only come from your creative perseverance.
Your experiences are your assets.

Your inquisitive observations are your data.

Your imagination is an unlimited source of creative prompts.
Can you afford to forget to capture these unique contributions from your inside?
Keep a notebook or a daily journal to document your life grindings.
You won't need any AI tool to create your content.
---
Cheers!
Unity (Debesh Choudhury)

Text Copyright © 2023 Debesh Choudhury — All Rights Reserved
Join me at
YouTube, Twitch,  CashRain,  Odysee,  LinkedIn,  Twitter, Publish0x, ReadCash, NoiseApp, and Facebook.
Earn passive income by sharing unused Internet bandwidth on Honeygain and Peer2Profit.
Lead Image:   A GIF image from Giphy.
All other images are either drawn/created/screenshots by myself or credited to the respective artists/sources.
Disclaimer: All texts are mine and original. Any similarity and resemblance to any other content are purely accidental. The article is not advice for life, career, business, or investment. Do your research before adopting any options.
Unite and Empower Humanity.
#blogging #content #creator #artificialintelligence #ChatGPT
May 22, 2023