Do know the most pleasing five lettered word?
Somebody will say 'Money', some will say 'Happy'. But if you ask me, my answer will be 'SMILE'.
Smile is the only thing which touches our heart with soft positive energy inside our soul. When you smile, it increases your face value.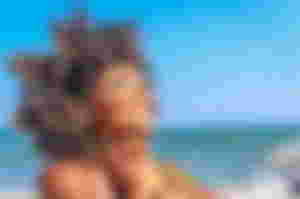 How many of you smile?
It's a foolish question right. Of course we all smile.
But think about one thing very deeply. If I tell you a good joke for the first time you will laugh at it, right.
SUPPORT US BY SUBSCRIBING TO @TSM77     
But if I tell you the same joke again and again, will you laugh every time? I think the answer is 'No'.
Rather you will say" There is something wrong with this guy.What is he saying? He has gone in repeat mode or gone mad."
So, you do not laugh on the same joke again and again.
Then why do you cry on the same problem again and again?
In our life problems will come, issues will come, difficulties will come doesn't matter whoever you are.
Funeral pyre kills somebody once,
But anxiety kills someone every moment.
It kills our life, kills our present, we can not experience fulfilment because of it.
Almighty has a plan, an amazing plan, with all the challenges, with all the difficulties, with all the troubles that he sends our way, he has an incredible plan.
None of us know what, none of us can see how, none of us can understand why, and therefore at that point of time what all we do is cry, we can't understand the WHY.
If we understood what the plan is even while going though that crisis, we should probably Smile.
And for the most pleasing five lettered word smile.Keep Smiling and spread happiness.
THANKS FOR VISITING MY ARTICLE.
LEAVE A LIKE AND DO COMMENT IF YOU LIKED IT.
DON'T FORGET TO SUBSCRIBE MY CHANEL @Tsm77.