I CAN & I WILL - Debunking The Law Of Attraction - part one
10 months ago
(Last updated:

9 months ago

)
I'm sure just about anyone who hasn't been living under a rock for the past 50 years know and understand the Law Of Attraction, at least to some degree. The book The Secret which I am sure most of you have heard of has sold more than 30 million copies and is translated in over 50 languages. It is more likely that people around the world are familiar with the law of attraction than not. In this article series I will to the best of my ability take you on a little journey of how the Law Of Attraction works and why it doesn't work for everyone. I will try to explain in simple understandable terms why people, maybe even yourself, feel that the Law Of Attraction doesn't work for you. At the end of this three part series we will try a little experiment to see if the Law Of Attraction is real, fake, or a figment of people's imagination.
Does the Law Of Attraction actually work and if so how is it controlled? There are definitely times in my life where I thought I was in complete control over a power that was connected to everything, and other times not so much. Have you ever felt this way or had such and experience in your life? Let me tell you of a time very recent to where I felt completely and utterly connected to the power of the Law Of Attraction. I'm not going to tell you that I attracted into my life a brand new sports car or a mansion, nothing that spectacular in nature. The thing that I attracted was something simple, but it was something I needed to help me on my law of attraction journey. What I attracted or at least think I attracted was a tool that most of you probably use in your law of attraction journey just like me. It was a notebook. That's it... Like I said nothing spectacular. Or was it...

The notebook that I attracted wasn't just any old ordinary notebook, it was specific, right down to the words on the cover. This notebook was to be used to journal my journey into understanding the law of attraction deeper, and to set me on a path of greater understanding of other Universal laws. I had been reading a book for my research and for some reason a few of the words in the book stuck out in my mind, five words to be exact. The words in this book which I will not mention the title of at this time were burning in my mind for some reason. The first time I read the book the words didn't seem like anything of any significance. Not only was the words insignificant I didn't notice them at all. However, after reading the book a few times these particular words stuck out like a beacon of light in my minds eye and could not be ignored. I couldn't stop thinking about the words and felt like there should be action taken on my part.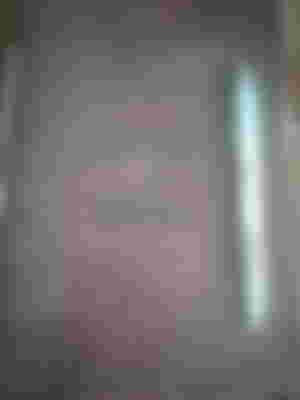 You ever get that feeling that takes over your entire being, that if you don't do something right away that you'll miss out on something incredibly important? Well that's the feeling I was experiencing day and night. Each time I read through the book in question the five words became ever increasingly important. I CAN, and I WILL. Over and over again these words grew in my mind. And with the words I CAN, and I WILL came the feelings of taking action in the form of writing. This is why I needed the journaling notebook. I asked a friend to grab me a notebook the next time she was at the market. She asked what type of notebook? I answered nothing special, but in my minds eye I had a picture of the exact journal that I wanted. The journal in my mind would have off-white pages with blue lines, and bound in leather. I didn't have an image of what was on the cover. As best as I can remember that part was blank.

My friend said that she may have an extra journal, remembering that she got one as a gift over the last holiday season. The funny thing is my friend said she thought the journal looked like it was meant for me. I found her words both odd and funny at the same time as I thought, how can a notebook look like it belonged to someone. As she looked through her things for the notebook I reminded her that the book didn't need to be anything special, I just wanted to take some notes. I walked out of the room where she was looking for the book, but strangely the image of the journal had clearly popped in the forefront of my mind as a picture. Moments later my friend yelled out that she had found the journal and when I turned around she was moving in my direction with the notebook in hand. And yes as the journal entered my line of site it indeed looked like something I would have picked out at the shop. In my friends hand was a book bound in dark brown leather, and as I took the book in hand there was feeling of predictability in my mind. I look at the cover for the first time ever and embossed on it were the words I CAN, & I WILL.
There was electricity in the air as I looked at the five words "I CAN, and I WILL" that I had only moments before read in my research book. I took the book in hand, thanked my friend and walked away, as I needed to process the obvious real time law of attraction incident. I continued to look the journal over flipping through the lined blank pages, but mostly fixated on the cover, and the words I CAN, and I WILL. The only difference between the cover of the journal and what I had just read in my research book was the "And" was the & symbol, not the full word. But that was close enough for me. Even though I've had many experiences over the years attracting things good and bad into my life this one time felt special. I guess this particular time felt different because of how fast I attracted the journaling notebook and of course due to the exact words I CAN, & I WILL being on the cover. Frankly I was a bit weirded out by the whole thing. I started thinking how can the law of attraction work so quickly for me sometimes and seemingly not at all other times? I thought to myself what am I doing wrong, or even more importantly what am I doing right when the Law Of Attraction seems to work so effortlessly? I had more questions than not, and aimed to find the answers through even deeper research into the Law Of Attraction. To be continued...
Stay tuned to part two of I Can and I Will, Debunking The Law of Attraction. Together we will work our way towards real world test which will hopefully allow us to uncover this age old mystery. If the Law Of Attraction is truly functional and can be controlled by the mind we are going to do our best to find out how and why. In part two we will take a hard look at the historically Universal principle we know as the Law Of Attraction. The aim of this writing is to make this ancient mystery a secret no more. You don't want to miss out on this journey so be sure to note that part two is just around the corner. I'll be with you again shortly.
By: Michaelson Williams, TSX
Editor-in-Chief at MMAP Magazine
I am the host of the True Success Xpert Podcast where I interview and sometimes am interviewed by some new age entrepreneurship. This podcast is always exciting and intriguing as the conversations cover a broad spectrum of topics.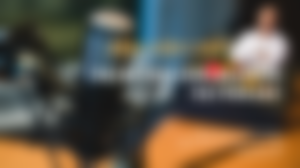 Sponsors of TruSuccessXpert
10 months ago
(Last updated:

9 months ago

)