BCH Adoption Grows in the Caribbean
Guys, what do you think of Bitcoin Cash (BCH) as the premier currency for tourism? I've been thinking about it a lot recently after I came across a video posted by Roger Ver on YouTube showcasing the adoption of Bitcoin Cash by regular businesses and service providers on the island of St Maarten.
This video caught my attention for a number of reasons:
I had recently been following the story about Sint Maarten parliamentarian, Rolando Brison's announced plans to accept his salary in BCH. See the link to that article here: Another MP Proposes to Receive His Salary in Crypto

In response to this article, one of my connections on here, @Unity made the valuable point that it was important for BCH to develop as a payment facility adopted by the mainstream businesses including shopkeepers.
Crypto-literacy and adoption is certainly growing in the Caribbean and there has been a lot of developments over the past year. Among these:
Late last year, Barbados took the step to become the sovereign nation to establish its embassy in the metaverse.

At the beginning of this year, St Vincent announced plans to host Carnival festivities in the metaverse.

Earlier this month, FTX, the world's second largest cryptocurrency exchange announced plans to invest $60 million towards the establishment of its headquarters, a boutique hotel and commercial center on the island of Bahamas.

And while some countries such as the Bahamas and Jamaica have focused lately on developing and rolling out their own central bank digital currencies, other countries, e.g. Trinidad and Tobago have clarified that there are no restrictions on their citizens acquiring cryptocurrency.
It might be noteworthy to point out here that remittance plays an important role in the economic life of Caribbean countries as does tourism, and so therein lies an excellent opportunity for Bitcoin Cash to be introduced as a demonstrably effective electronic cash system.
To date, PayPal continues to hold the premier spot for transactions, however there are limitations to its use depending on the Caribbean country and because of the foreign exchange system, and its fees can be daunting. It's definitely not the best platform for immediate or micro transactions. The same can be said of money wiring services Western Union and MoneyGram. The ability of any of these services providers to block or limit one's access to funds together with the traditional banks is also daunting. The process is unwieldy and disconcerting.
And so, of course the advantages of BCH are undeniable as: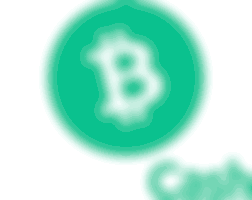 An efficient, near instant payment system that accommodates microtransactions with fees that are less than a cent.

A decentralized, universal payment system which is not subjected to the restrictions of a traditional banking/ financial system or bogged down by the rigors of foreign exchange transactions.

A cryptocurrency which allows for greater individual privacy and control over one's own funds.
With cryptocurrency in general enjoying headline news these days, there's a lot of clamouring, a lot of popular projects, a lot of influencers shilling different cryptocurrencies, and so, for the uninitiated, all of this information can be dizzying. It's therefore critical that there is a measured approach to education so that BCH cuts through the noise and so that one understands BCH's real and immediately demonstrable value and reliability.
The question is, how is this translated to the regular man on the street? How does one win over the confidence of the shopkeepers, taxi drivers, roadside vendors, etc.?
I think the team in Sint Maarten is onto something, rolling out a universal education and awareness campaign which can be duplicated not just in the Caribbean, but across the many countries and industries that rely on tourism around the world. It is definitely a great start, and I look forward to seeing more in the future.
But tell me, guys, what do you think of the video, and what are some ways the general public can be encouraged to use BCH for payments and transactions?
Resources
https://ewnews.com/the-future-is-crypto-ftx-to-invest-60-million-dollars-in-hq-commercial-center-and-boutique-hotel-in-the-bahamas

https://www.coindesk.com/business/2021/11/15/barbados-to-become-first-sovereign-nation-with-an-embassy-in-the-metaverse/